Homemade ginger tea is a popular remedy for cold and flue but the taste of it can be quite strong and unpleasant. The best way to improve the flavor of the tea is to add a few other mild tasting ingredients that are also quite beneficial such as fresh mint, lemon, and honey.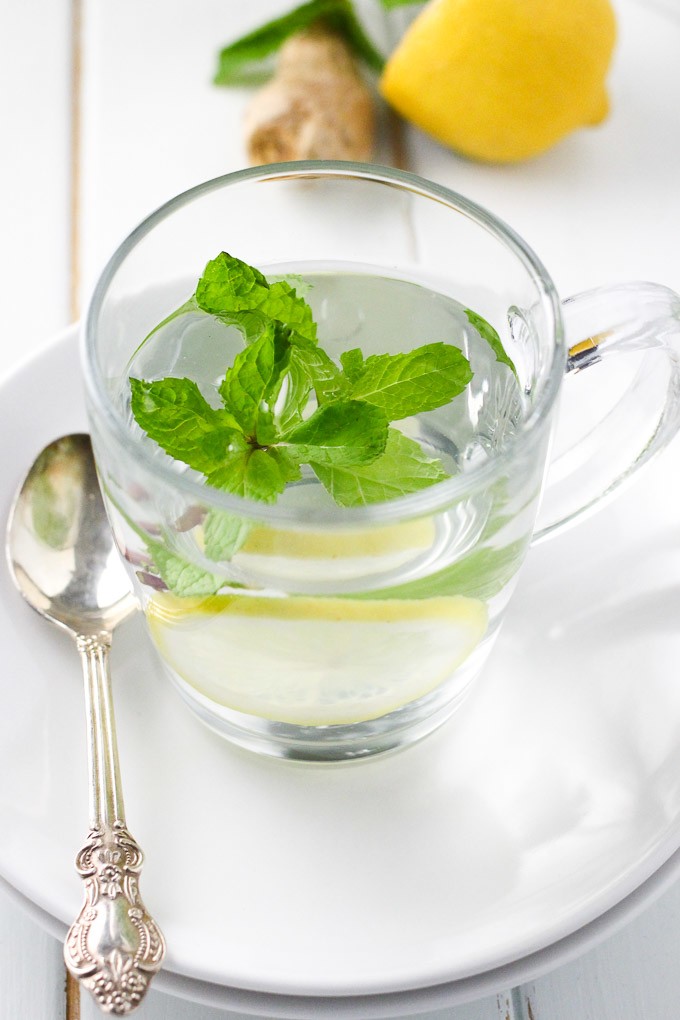 The result is a homemade ginger tea with mint that is soothing and comforting. The tea that you can drink to enjoy it and not because you have to.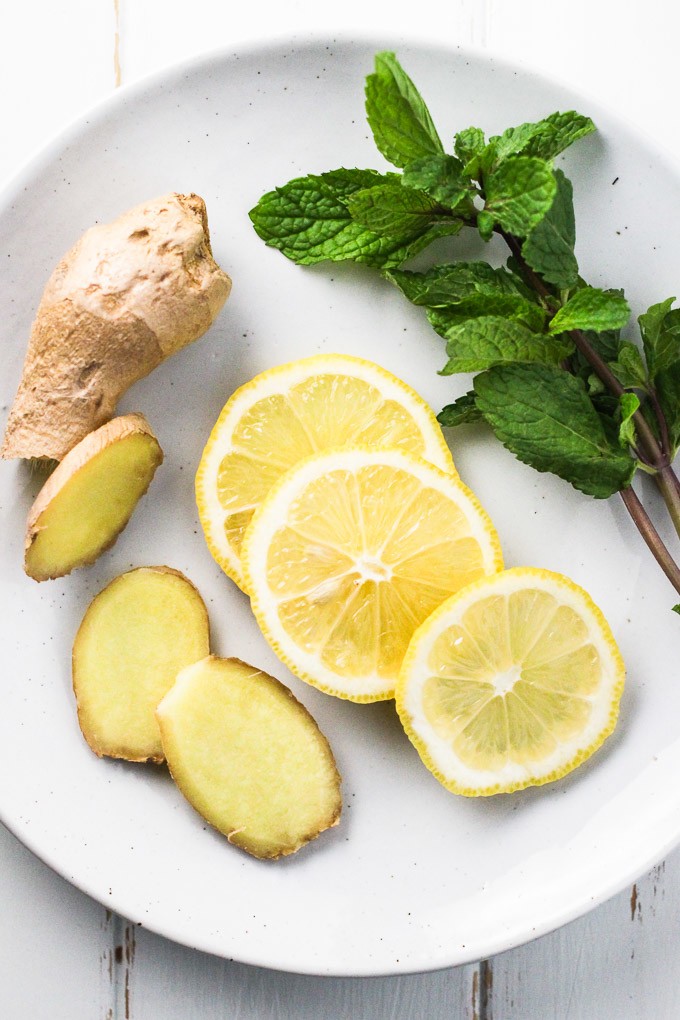 It's quite easy to make a butch of homemade ginger tea with mint. Just mince some raw ginger and place it in a teapot or French press. Add the mint (leaves and steams), a lemon slice and some honey. Add some boiling water. Cover the teapot with a towel and let the tea steep for about 8 to 10 minutes. Then strain and enjoy.
You can also make it in advance and keep in insulated beverage container or just re-heat before drinking.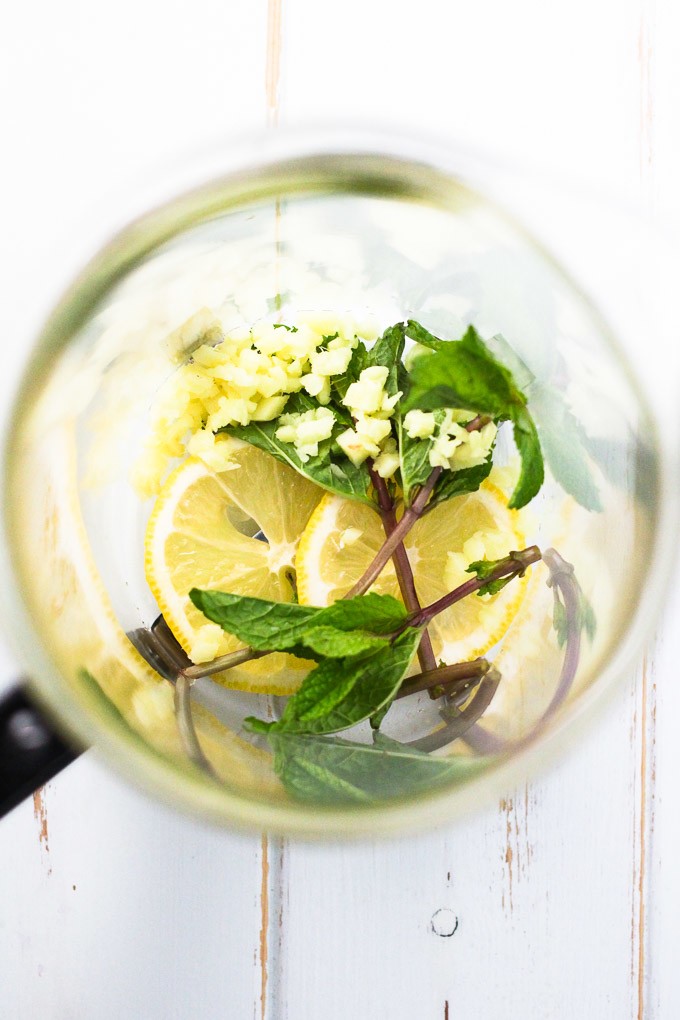 If you like making homemade teas, check out this Jasmine Raspberry Tea, this Homemade Rooibos Chai Tea, or learn How to Make Thyme Tea.
Homemade Ginger Tea with Mint
This homemade ginger tea with mint, lemon, and honey is perfect to soothe cold and flu symptoms and tastes delicious to enjoy on a relaxing evening.
Ingredients
1 Tbsp minced or mashed raw ginger
5 to 8 fresh mint leaves with stems
2 thin lemon slices
2 Tbsp honey
4 cups boiling water
Instructions
Rinse a 5-cup (1.25 L) teapot or a French press with hot water; discard.
Place the ginger, mint leaves, lemon slices and honey in the teapot. Add 4 cups (1 L) boiling water and stir gently.
Cover the teapot with a towel and let the tea steep for 8 to 10 minutes.
Serve immediately.
Notes
Nutrition information is a rough estimate for 1 of 2 servings.
Nutrition Information
Serving Size

1/2 of recipe
Amount Per Serving
Calories

67.6
Total Fat

0g
Saturated Fat

0g
Trans Fat

0g
Unsaturated Fat

0g
Cholesterol

0mg
Sodium

1.3mg
Carbohydrates

18.2g
Fiber

0.1g
Sugar

17.5g
Protein

0.1g
Nutrition facts provided on this website are an estimate and not guaranteed to be accurate. Please see a qualified health care provider for personalized diet advice and make sure that each of the ingredients is allowed in your diet.