Thyme is a popular herb used as seasoning in cooking. It adds a wonderful mild flavor to meat, chicken, fish, vegetables, and salads. But did you know that you can also make thyme tea? Thyme tea is not only delicious, but it's also very soothing, relaxing, and comforting.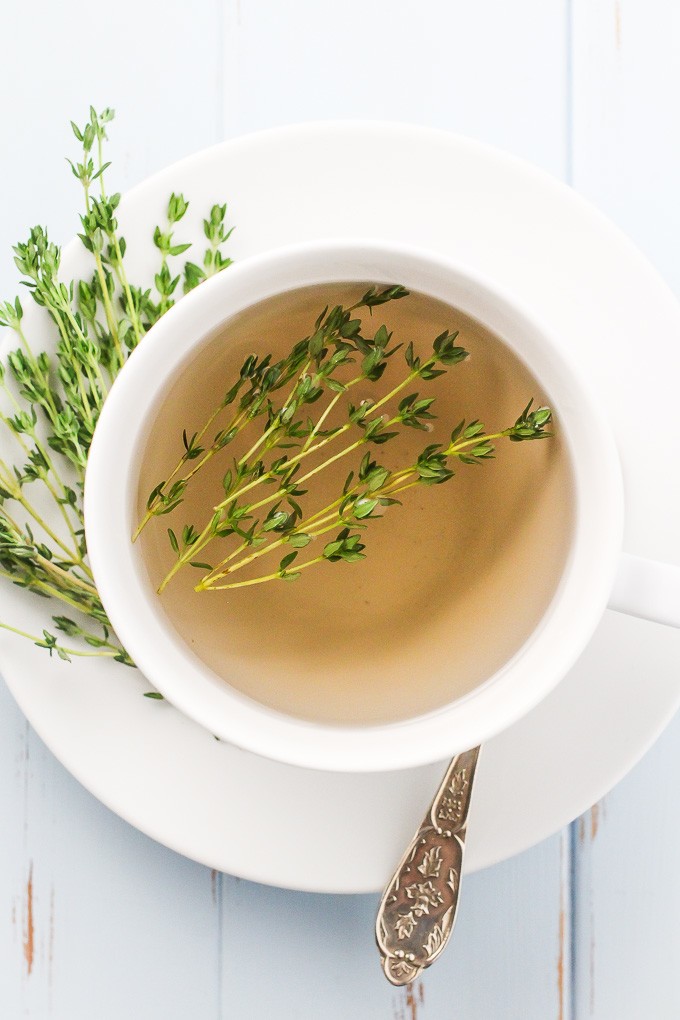 You can buy prepackaged thyme tea or you can make the tea using fresh or dried thyme you buy for cooking.
Fresh thyme keeps very well in the fridge and it's also very easy to dry it. Just spread fresh thyme on a flat surface and leave it for a couple of days. Once it has dried, transfer it to a jar.
I make sure I always have some dried thyme on hand during the wintertime because thyme tea helps to relieve cold symptoms and especially cough. There are quite a few studies that confirm the beneficial effects of thyme so it's great to have it handy during flu season.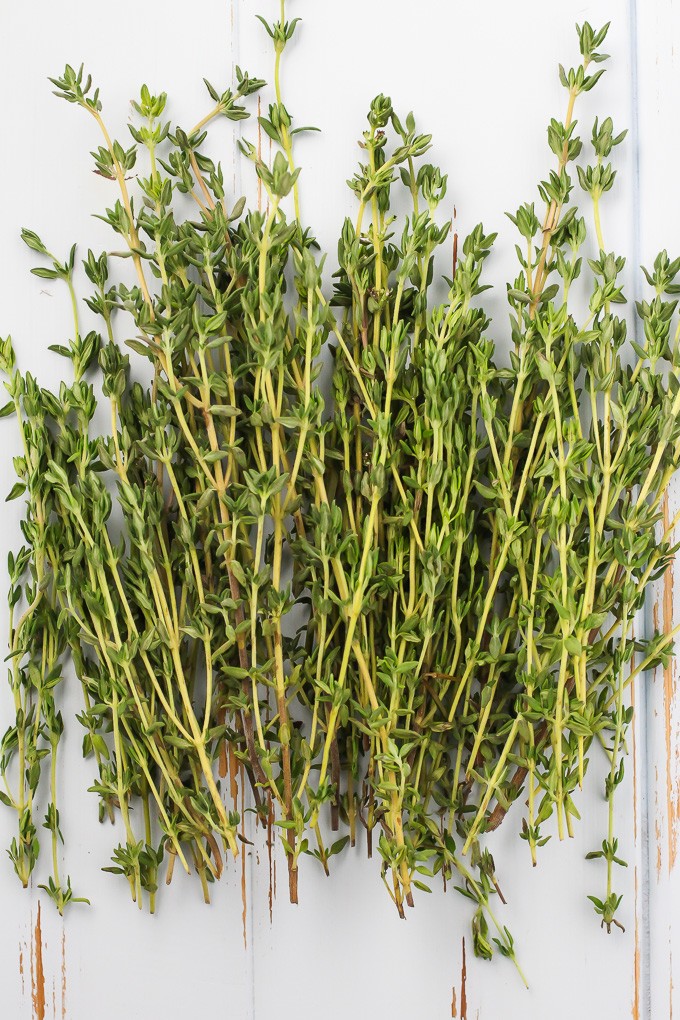 How to Make Thyme Tea
Making thyme tea is as easy as steeping a few thyme sprigs in hot water. You will need about 3 thyme sprigs for 1 1/2 cup of boiling water. If you have a tea ball infuser, you can also chop the thyme sprigs before steeping.
Thyme tea tastes great on its own and you can also add a slice of ginger, lemon, and a little bit of honey to the tea.
Cold thyme tea can be infused with different fruits. Just add some apple or peach slices to the cold thyme tea for a refreshing drink.
And if you enjoy making and drinking homemade teas, check out this Ginger Tea with Mint or this Jasmin Raspberry Tea.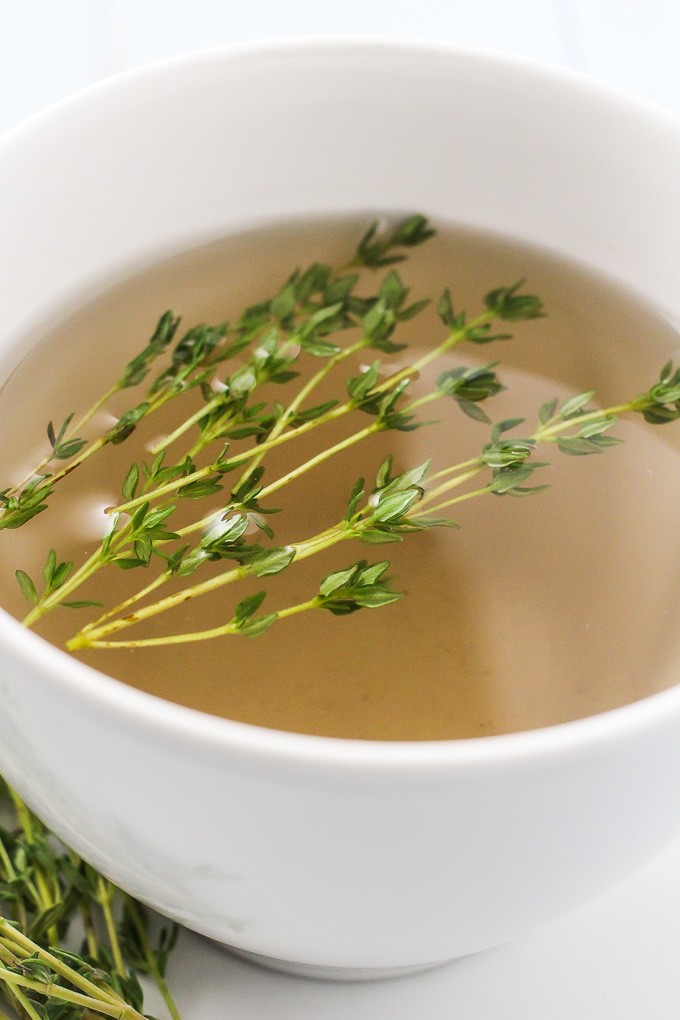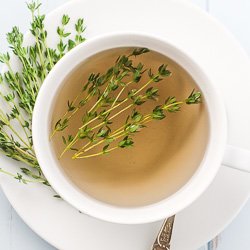 How to Make Thyme Tea
Thyme tea is delicious, soothing, and comforting. Learn how to make thyme tea using fresh or dried thyme.
Ingredients
3 sprigs of fresh thyme ( or 2 sprigs of dried thyme)
1 1/2 cup boiling water
Instructions
Place the thyme sprigs into a teacup. Pour about 1 1/2 cup boiling water, cover, and let it steep for about 5 minutes. Remove the sprigs before drinking.
Alternative method:
If you have a tea ball infuser, chop the thyme sprigs. Place them into the tea ball and put the ball into a teacup. Pour boiling water over it, cover, and let it steep for about 5 minutes.
Recommended Products
As an Amazon Associate, I earn from qualifying purchases.
Nutrition Information
Yield

1 portion
Serving Size

full recipe
Amount Per Serving
Calories

9
Total Fat

0.2g
Saturated Fat

0g
Trans Fat

0g
Unsaturated Fat

0g
Cholesterol

0mg
Sodium

15mg
Carbohydrates

2.2g
Fiber

1.3g
Sugar

0g
Protein

0.5g
Nutrition facts provided on this website are an estimate and not guaranteed to be accurate. Please see a qualified health care provider for personalized diet advice and make sure that each of the ingredients is allowed in your diet.