This Egg Avocado Toast makes a super healthy breakfast or brunch because it's very filling and full of awesome nutrients. It also includes my favorite healthy fat from avocado. In addition, it can also be served for lunch or dinner paired with a side salad.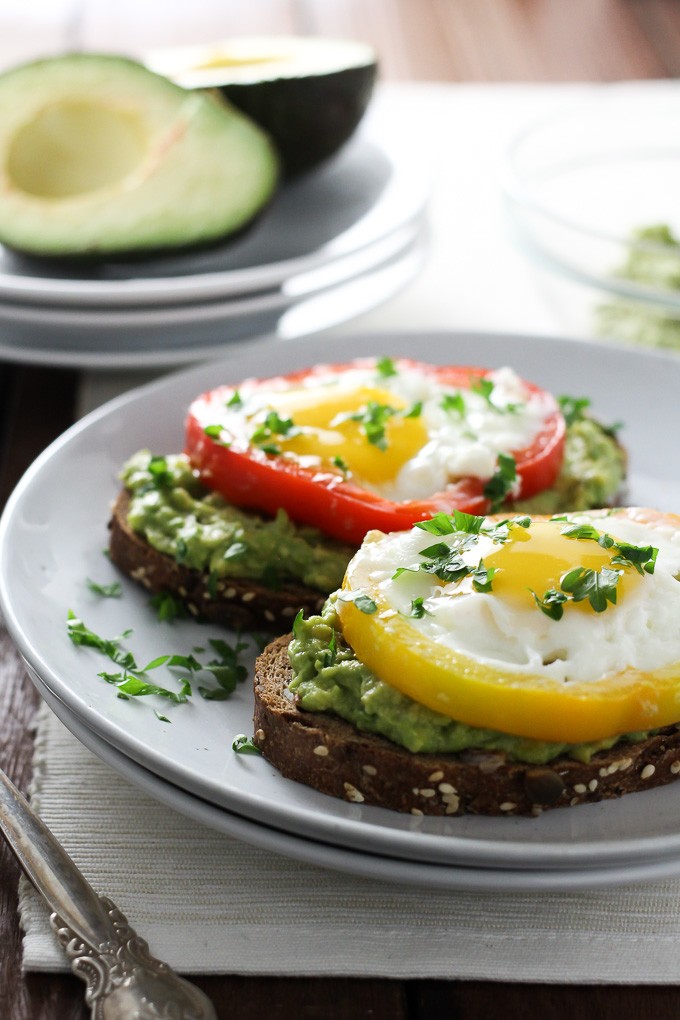 I absolutely love the fact that it takes only a few minutes to prepare. You just need to fry the eggs, mash the avocado and make the toast. What can be simpler than that?
The bell pepper slice makes for a nicer presentation and also adds some flavor. Lemon juice prevents the avocado from turning brown. Nutrient-dense parsley complements the colors and also adds a lot of vitamins and minerals.
This egg avocado toast is also great for lunch or dinner. Just serve it with a large salad or a vegetable side dish together with a few spoons of healthy whole grain.
Enjoy!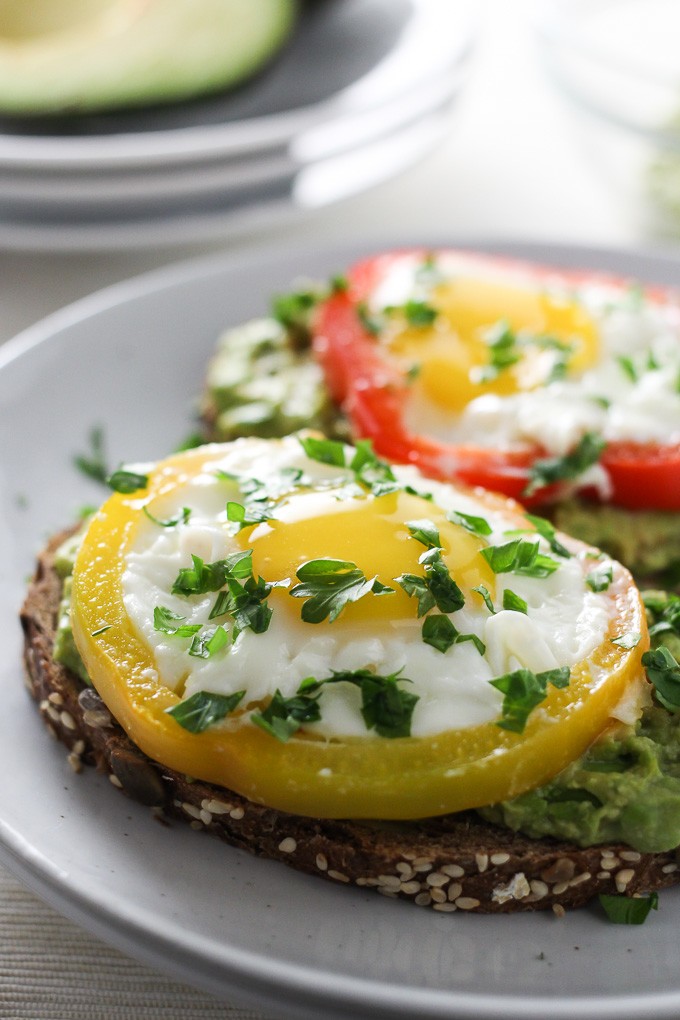 If you are looking for more ways to serve eggs for breakfast or brunch, check out this Asparagus and Salmon Egg Bake, this Baked Eggs with Beans and Veggies, and these Sunny Side up Eggs with Veggies.
Yield: 1 toast
Egg Avocado Toast
This Egg Avocado Toast is healthy and very easy to make. It's perfect for breakfast or brunch and can also be served with a side salad for lunch or dinner.

Prep Time 5 minutes

Cook Time 5 minutes

Total Time 10 minutes
Ingredients
1 tsp olive oil
1 slice red or yellow bell pepper
1 egg
1/2 medium avocado
1/2 Tbsp lemon juice
1 slice of toasted multi-grain bread
pinch of sea salt
1/2 Tbsp chopped parsley
Instructions
In a small pan, heat the olive oil over medium heat. Place the bell pepper ring on the pan. Carefully break the egg in half and place it directly into the ring.
In the meantime, scoop the avocado flesh into a small bowl and mash it with a fork. Sprinkle with lemon juice and spread on the toast.
Once the egg is set, carefully place it on the avocado toast. Sprinkle the parsley on top of the toast and season with sea salt
Nutrition Information
Yield
1 portion
Serving Size
1 toast
Amount Per ServingCalories 393Total Fat 25.5gSaturated Fat 4.4gTrans Fat 0gUnsaturated Fat 18.6gCholesterol 186mgSodium 184.6mgCarbohydrates 32.6gFiber 10.4gSugar 2.7gProtein 13.7g

Nutrition facts provided on this website are an estimate and not guaranteed to be accurate. Please see a qualified health care provider for personalized diet advice and make sure that each of the ingredients is allowed in your diet.