Tan (also spelled tahn) is a savory yogurt drink made with yogurt, cucumber, water, salt, and fresh herbs such as parsley or mint. Although fresh herbs are optional, they add a lot of flavor and healthy nutrients to the drink.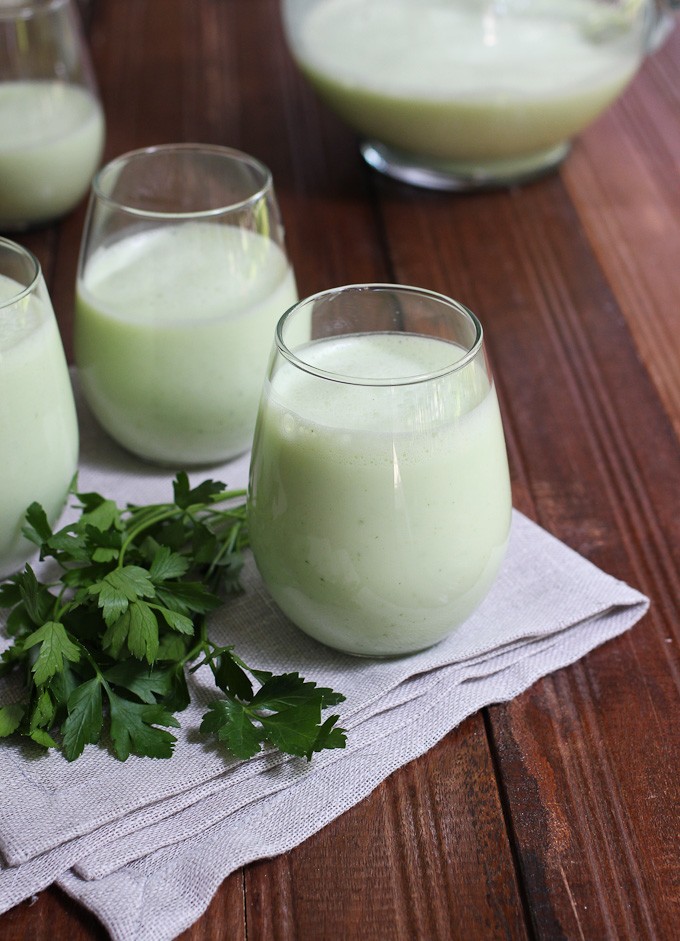 I don't know if I've ever told you that my husband is from Armenia. (It's a small country in the South Caucasus region of Eurasia, located between Western Asia and Eastern Europe.) So, it was just a matter of time until an Armenian recipe would make it to the blog.
It's really hot in Armenia during summer and Armenians know very well how to deal with hot weather. This yogurt drink is one of their secrets. In fact, similar drinks are very popular all over the Middle East.
When I first tried it, I couldn't believe how tasty it was and so perfect for hot summer days! It's also very easy to make and so healthy too. This is my kind of a recipe!



I am not an expert on Armenian cooking and had to transform my husband's vague instructions:
Mix some yogurt with water, add cucumber, and salt, and parsley. But make sure to add more salt, you never add enough salt. It should be liquid so you can drink it but not too much water. And peel the cucumber.
into an actual yogurt drink recipe.
The recipe worked out really well and was approved by my husband, so I assume, it's quite true to the actual Armenian yogurt drink.
Make sure to chill the drink in the fridge for at least one hour before serving.
I also read on the internet that tan is usually served in ceramic mugs so that it stays cold longer. I don't have any ceramic mags, so we had to settle for the plain glasses.