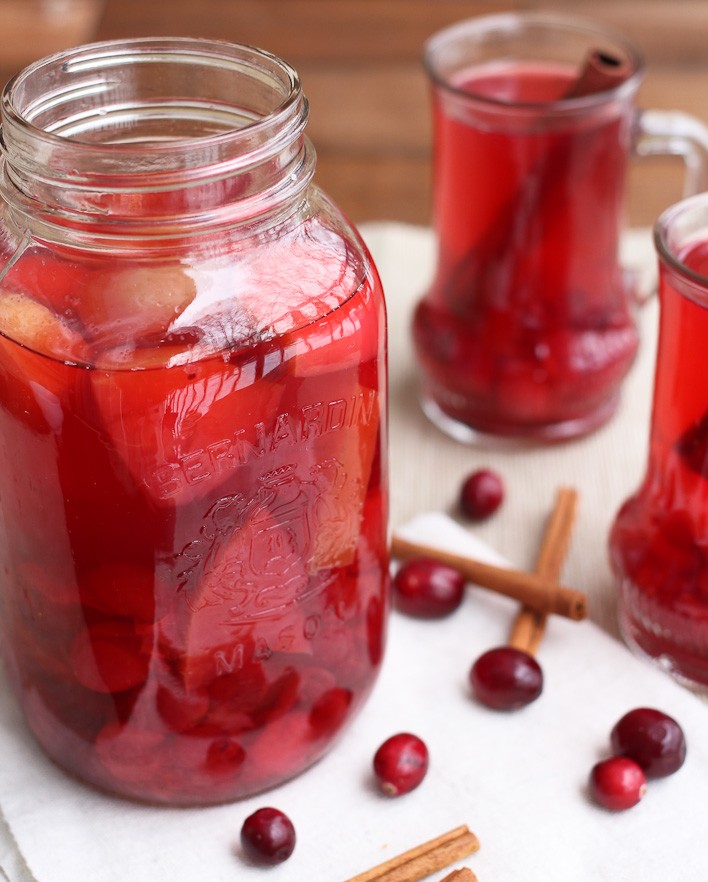 Do you want to reduce the amount of sugar you consume?
One of the easiest ways to do it is to stop drinking store-bought sweet drinks such as pop and fruit juices.
Gone are the days when we believed the ads telling us that fruit juices were good for our health. Most fruit juices are nothing more than sugary drinks.
And pop, well, you know what pop is good for – for cleaning the toilet.
But don't worry. As you probably already know, I am not for any kind of deprivation.
You don't have to cut out all sweet drinks from your diet right this second. Instead, you can gradually transition to drinking healthy drinks.
Just follow these easy steps and you will be good to go:
Dilute store-bought fruit juices with plain water or soda water. This way you will cut the amount of sugar in half as well as get used to the taste that is less sweet;
Replace pop with fruit juices diluted with soda water;
Is your juicer collecting dust sitting on that shelf? Get it out and start making your own juice;
If your family is used to drinking orange juice, start making your own or adding freshly pressed orange juice to store-bought one;
Brew your own kombucha;
Make flavored water by adding some lemon or cucumber slices to filtered water;
Make home-made fruit punch such as this Spiced Cranberry Apple Punch – it's really easy and you can use any kind of fruits and/or berries. Today's recipe will get you started.
Spiced Cranberry Apple Punch
Yield: 6 to 8 servings

Prep Time: 10 minutes

Cook Time: 30 minutes

Total Time: 40 minutes

This Spiced Cranberry Apple Punch is very easy to make and is much healthier than any store bought fruit punch.
Ingredients
10 cups water
3 cups fresh cranberry
2 apples, cored and chopped
1-inch piece of ginger, sliced
4 whole cloves
3 cinnamon sticks
1 1/2 Tbsp honey
Instructions
Wash the cranberries and remove any that are soft.
Put the cranberries in a medium saucepan. Add the water, apples, ginger slices, cloves, and cinnamon sticks. Cover and heat on low-medium heat for about 30 minutes. Don't boil the mixture but make sure it's hot enough for cranberries to start popping. Turn off the heat.
Add the honey. Mix well and let the mixture stand on the hot stove for about 15 more minutes to allow flavors to blend.
You can strain the mixture to remove the cranberries, spices and apple pieces. I prefer to leave everything in the punch.
Keep the punch in the fridge in glass jars for up to 5 to 7 days. Serve hot or cold.