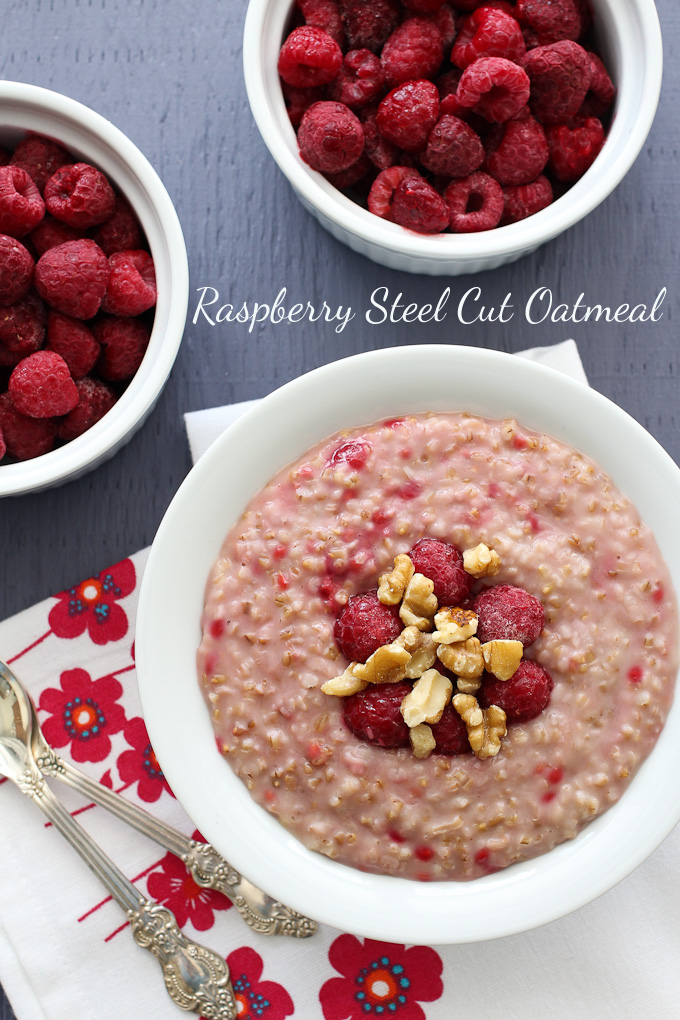 A simple and comforting bowl of oats is a perfect low GI meal. It gives you complex carbohydrates, protein and fat (yes, fat – did you know that oats contain the highest amount of fat of all grains?). Oats are also said to normalize blood glucose and are high in fiber.
An all around awesome food that can be completely destroyed by food manufacturing industry and presented to us in the form of high GI instant oatmeal masquerading as healthy breakfast.
I am on a mission to educate people about the non-healthy side of instant oatmeal, so please never buy it. And if you do, I am sorry, but I don't think we can be friends 😉
Steel-cut oats, on the other hand, is the best low GI food you could have for breakfast. The only problem with steel-cut oats is that they take somewhat longer to cook. And if you are rushing to get everyone ready in the morning you probably don't have time to cook steel-cut oats.
In this case, you can prepare them in the evening and keep in the fridge overnight. In theory, the glycemic index of steel-cut oats would increase slightly the next day compared to freshly prepared ones. But they still will be healthy and filling.