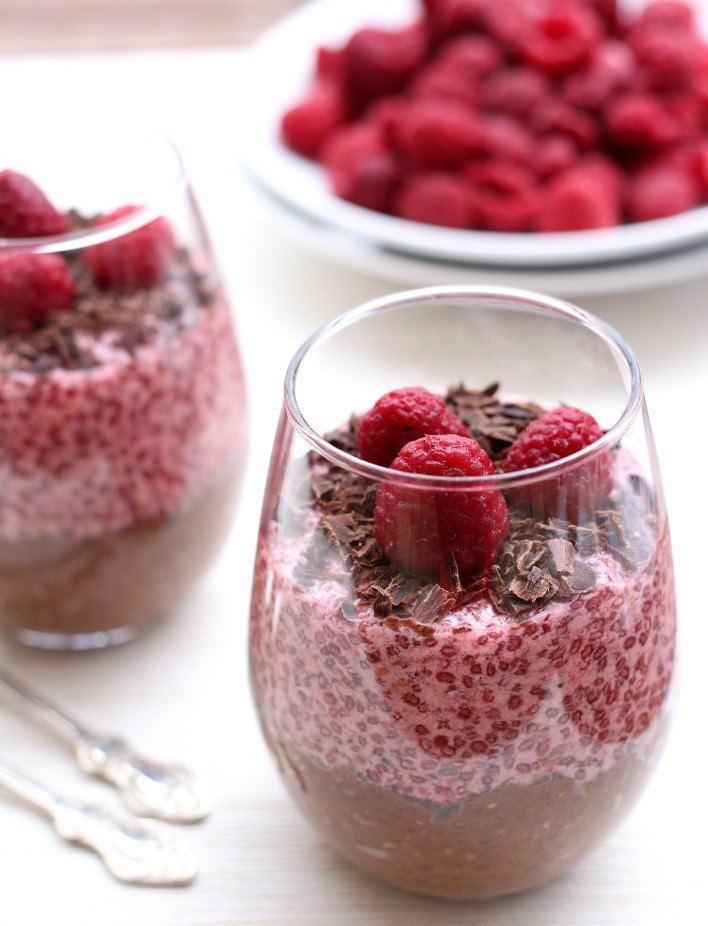 It's December and this means it's time for healthy holiday treats!
Last year's holiday dessert recipes were a big hit. Make sure to check out:
Vegan Eggnog
Grain Free Chocolate Cookies
Cranberry Punch and Mulled Wine
Dark Chocolate Truffles
My Cranberry Punch and Mulled Wine is really popular on Pinterest this year and was also featured in Amazing Cranberry Recipes Round-Up by Family Fresh Cooking and in The Best of Thanksgiving Cocktail Hour by Effortless Chic.
And now to today's recipe.
Would you like to try  a chocolate and raspberry dessert that:
– is so healthy you could eat it for breakfast (OK, maybe you could have it for breakfast twice a year – on Christmas Day and on your birthday) ?
– keeps your blood sugar in the happy range?
– is so delicious that you feel like you are dining at a fine restaurant?
Would you believe me if I told you that this Chocolate and Raspberry Chia Pudding is very easy to make and requires no cooking? No messing around in the kitchen –  just a little bit of blending and stirring, put it in the fridge and it's done. Only 4 ingredients needed.
In addition, it turns out picture perfect. Every. Single. Time.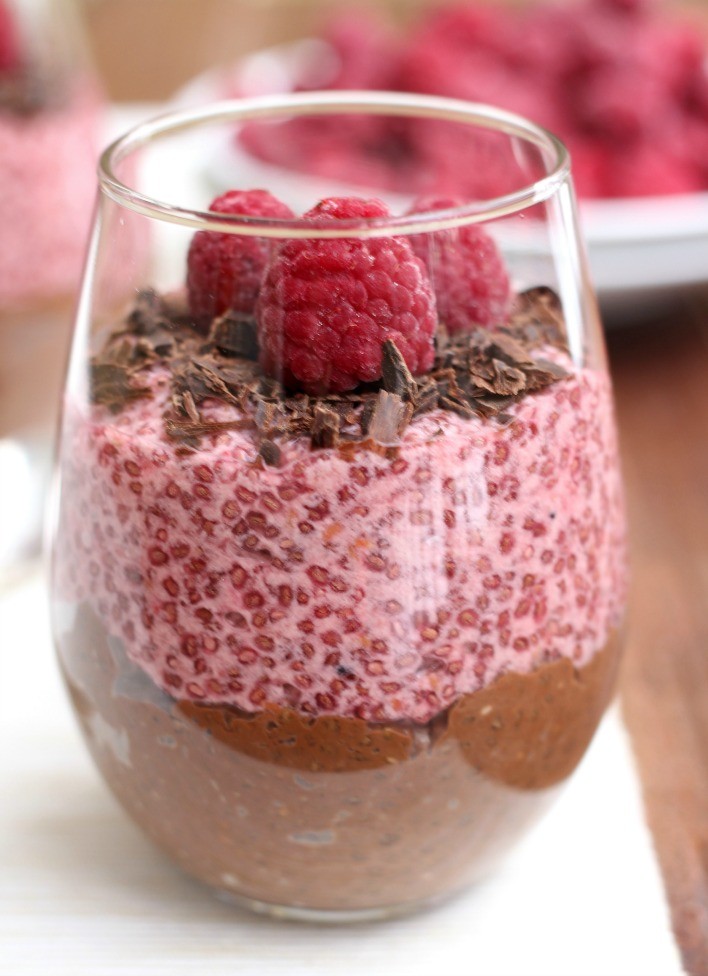 Are you dying to try it yet?