Thyme is a popular herb used as a seasoning in cooking. It adds a wonderful mild flavor to meat, chicken, fish, vegetables, and salads. But did you know that you can also make thyme tea? Thyme tea is not only delicious, it also has antifungal, antiviral, and preservative properties.
You can buy prepackaged thyme tea or you can make the tea using fresh or dried thyme you buy for cooking. Fresh thyme keeps very well in the fridge and it's also very easy to dry it. Just spread fresh thyme on a flat surface and leave it for a couple of days. Once it has dried, transfer it to a jar.

I make sure I always have some dried thyme on hand during winter time because thyme tea helps to relieve cold symptoms and especially cough. There are quite a few studies that confirm the beneficial effects of thyme so it's great to have it handy during flu season.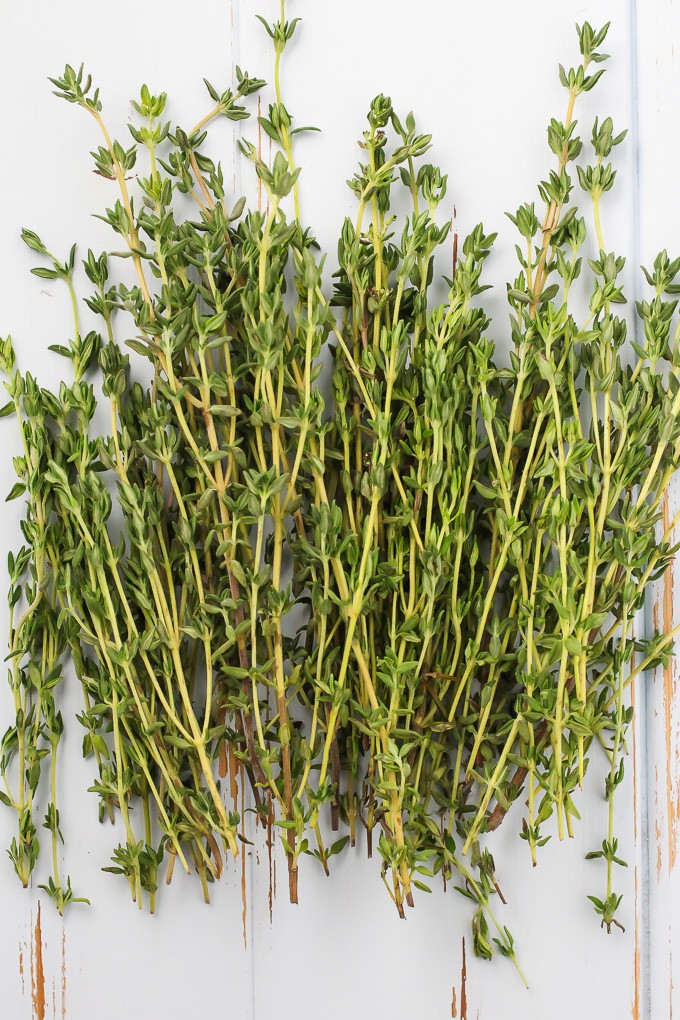 How to make thyme tea:
Making thyme tea is as easy as steeping a few thyme sprigs in hot water. You will need about 3 thyme sprigs for 1 1/2 cup of boiling water. If you have a tea ball infuser, you can also chop the thyme sprigs before steeping.
Thyme tea tastes great on its own and you can also add a slice of ginger, lemon, and a little bit of honey to the tea.
Cold thyme tea can be infused with different fruits. Just add some apple or peach slices to the cold thyme tea for a refreshing drink.