This is a list of healthy scone recipes for adults and kids. Here you will find scones made with spelt and whole wheat flour as well as gluten-free scones made with almond and sorghum flour. There is also a good variety of flavors, including sweet and savory scones.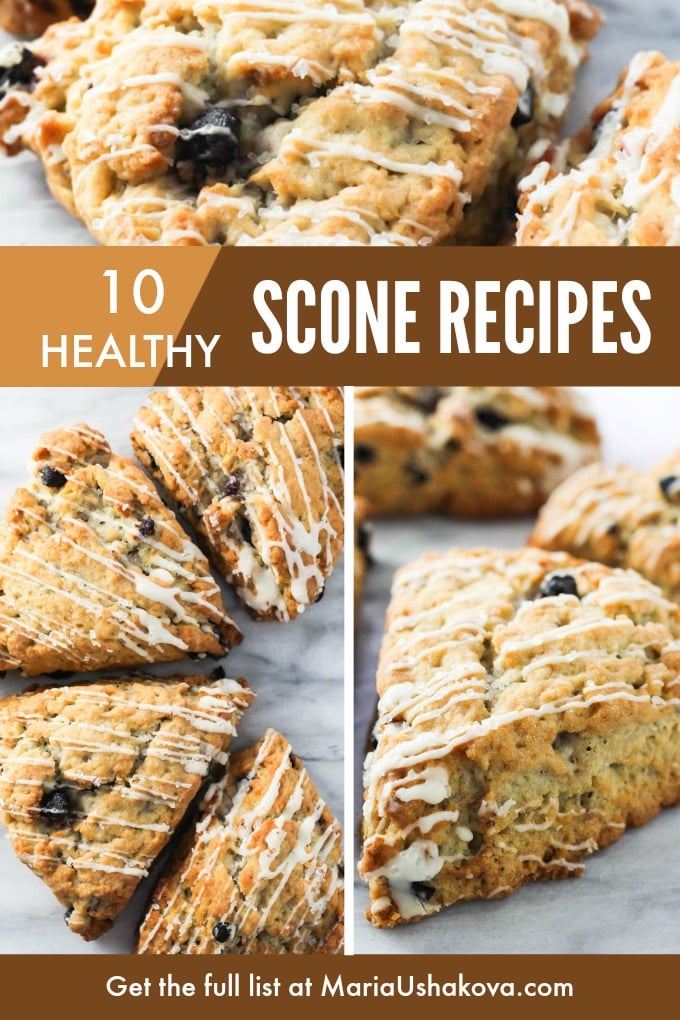 A few years ago, I posted a spelt flour scone recipe here on this page. But unfortunately, in the process of making the recipe healthier, I messed up with the texture of the scones. Since then, I've made numerous attempts to improve the recipe. But the scones never turned out as well as I had hoped.
At this point, I have to admit that I am not an expert at making scones.
I've considered taking this page down, but I kept getting messages from my readers asking me if I had a new scone recipe they could try.
So, since I don't have a healthy scone recipe I can call my own, I asked my fellow food bloggers if they had any scone recipes I could share here instead. And so, here they are!
I hope you will find a scone recipe you've been looking for. And if none of the flavors appeal to you, a few of these recipes offer suggestions on how to change or adjust the flavor to your liking.
10 Healthy Scone Recipes for Adults and Kids
Here you will find a variety of scone recipes, including whole wheat scones, spelt flour scones, gluten-free scones, sweet and savory scones, etc.

To check out the recipes, click the "Get Recipe" button and a new window will open where you will find the recipe and the detailed instructions on how to make it.

This page was fully updated on December 5, 2019