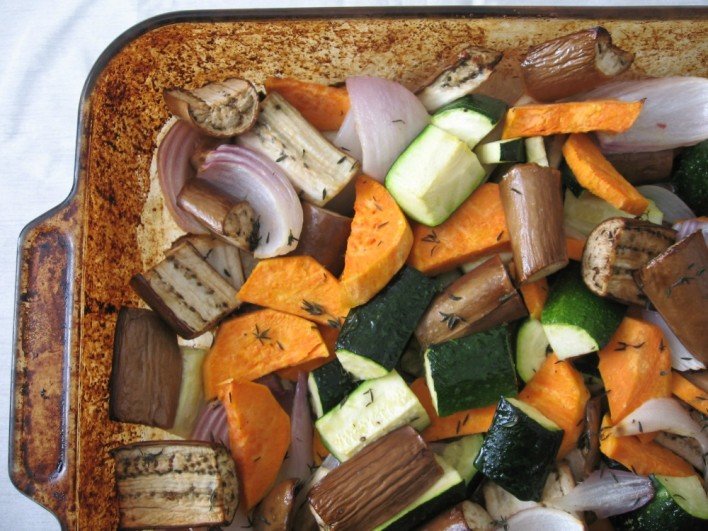 Last year, I shared with you a fun and easy roasted veggies recipe and I also wrote about several ways you can use them for preparing a variety of healthy dishes. You can check out that post here.
Today's recipe is slightly different; plus, the arugula pesto adds even more color and flavor.
Note: make sure to cut the sweet potato in smaller pieces because it takes longer to cook through compared to zucchini and eggplant.