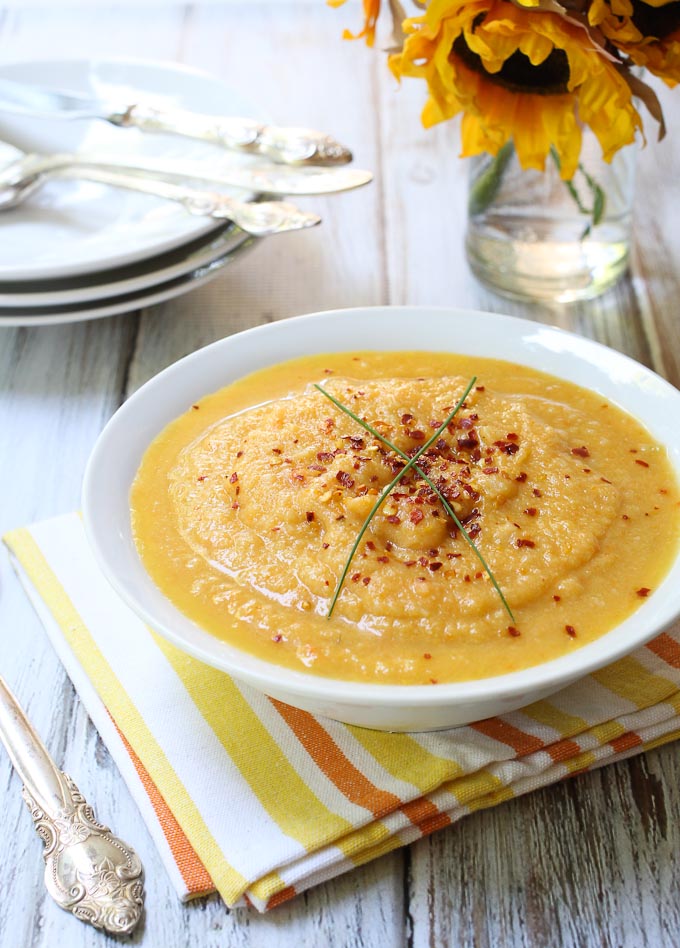 Here I am with my first fall post of 2014. Am I too early?
I so want to have another couple of weeks of summer. But I can feel and smell the fall coming. It's right here around the corner.
A few trees in our park started changing color; and yesterday, I saw a flock of Canada geese getting ready to head South.
It's not that I don't like fall. I love the beautiful fall colors and the abundance of fruits and veggies.
I am already looking forward to sharing with you my favorite pumpkin recipes and to experimenting in my kitchen trying to come up with some new ones. My list of ideas is a mile long.
…
Picture this: you come home on Friday night and there is nothing for dinner and you make a healthy and absolutely delicious dinner in under 30 minutes. Don't believe me? Keep reading because I am about to show you how you can make it happen. Ready. Set. Go! Step 1 – takes about 5 minutes:…