By Maria Ushakova Leave a Comment
These savory steel cut oats with mushrooms and thyme are a great alternative to risotto. They are easy to make, very filling, and packed with tons of nutrients. They are also high in protein and can be served as a side or main dish. The creamy oats pair perfectly with mushrooms and the fresh thyme adds a wonderful fresh flavor to the dish.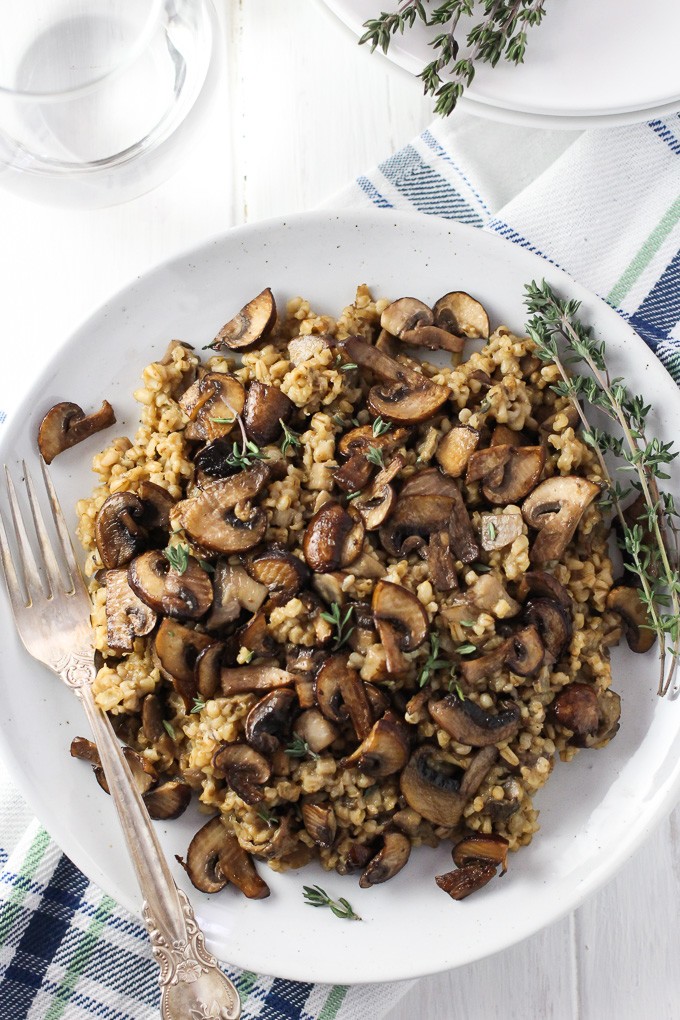 I always have some fresh thyme in my fridge. I love adding it to soups, stews, and salads. My husband is from Armenia and he taught me that in Armenia they make thyme tea. It's so delicious! Just place a few sprigs of thyme into a teacup, pour hot water over it, let it steep for a few minutes, and enjoy.
I usually buy fresh thyme at a grocery store and keep it in the fridge. The great part about thyme is that it stays fresh for a long time. When I see that it starts to dry out, I take it out of the fridge and let it dry completely and then transfer it to a jar. It still tastes wonderful when it's dried.
…
By Maria Ushakova Leave a Comment
This no churn vegan chocolate ice cream is so rich, smooth, and creamy that nobody would ever guess that it's dairy and egg-free. In addition, it's quite easy to make. If you have a muffin pan and a food processor or a high-quality blender, you can whip it up in just 15 minutes (plus the…