By Maria Ushakova Leave a Comment
This kale and beet salad is chock-full of healthy nutrients. It's made with super foods such as beets, kale, walnuts, garlic, and olive oil. It's filling enough to be eaten as a light meal and you can also serve it as a salad or side dish.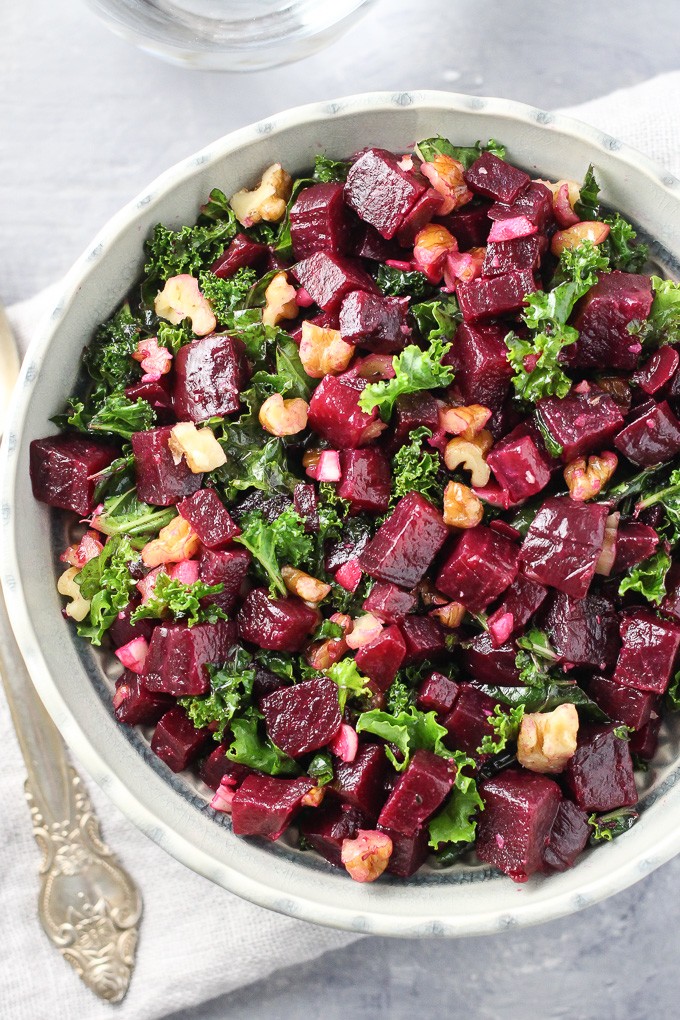 This kale and beet salad makes a perfect addition to your lunch or dinner if you have overindulged in heavy not so healthy foods. It's super light, high in fiber, and nourishing.
You will need cooked beets to make this salad. If you are not sure how to cook beets, check out my guide to cooking beets where you will find five easy methods and tips and tricks on how to buy, store, and prep beets.
…
By Maria Ushakova Leave a Comment
This chia pudding breakfast recipe is very easy to make and super versatile. Make the Very Berry Chia Parfait, Apple Cinnamon Chia Parfait, or Mango Coconut Chia Parfait or adapt the recipe to match your dietary and taste preferences. Chia seeds are packed with nutrients and chia pudding has become a very popular breakfast food…