By Maria Ushakova Leave a Comment
This Vegetarian Quinoa Bake is perfect for summer because it's light and filling at the same time. It can be served as a main or side dish and tastes delicious hot or just slightly warm. It's also perfect for taking to work in a container as a healthy lunch.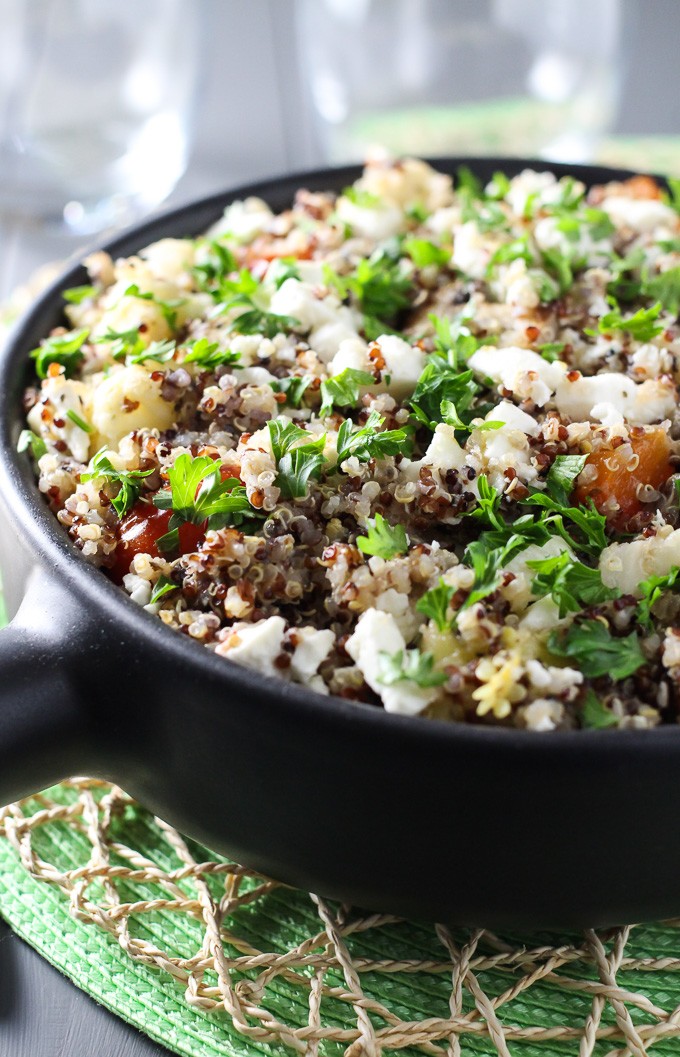 I love recipes where you can adjust the ingredients depending on what you currently have on hand.
In this recipe, you can substitute quinoa with any other healthy grain such as wild rice or buckwheat. You can also use different variations of vegetables. For example, use only cauliflower or only zucchini, or replace cauliflower with broccoli.
…
If you are anything like me and like coconut and chocolate, you will love this recipe! These coconut bites taste similar to the Bounty chocolate bar only less sweet. These Coconut Bites can be prepared with or without chocolate coating. I couldn't decide which way was better and decided to give you both options. If…