This Salmon Corn Chowder is made with coconut milk and veggies. It's very comforting and filling enough to have for dinner.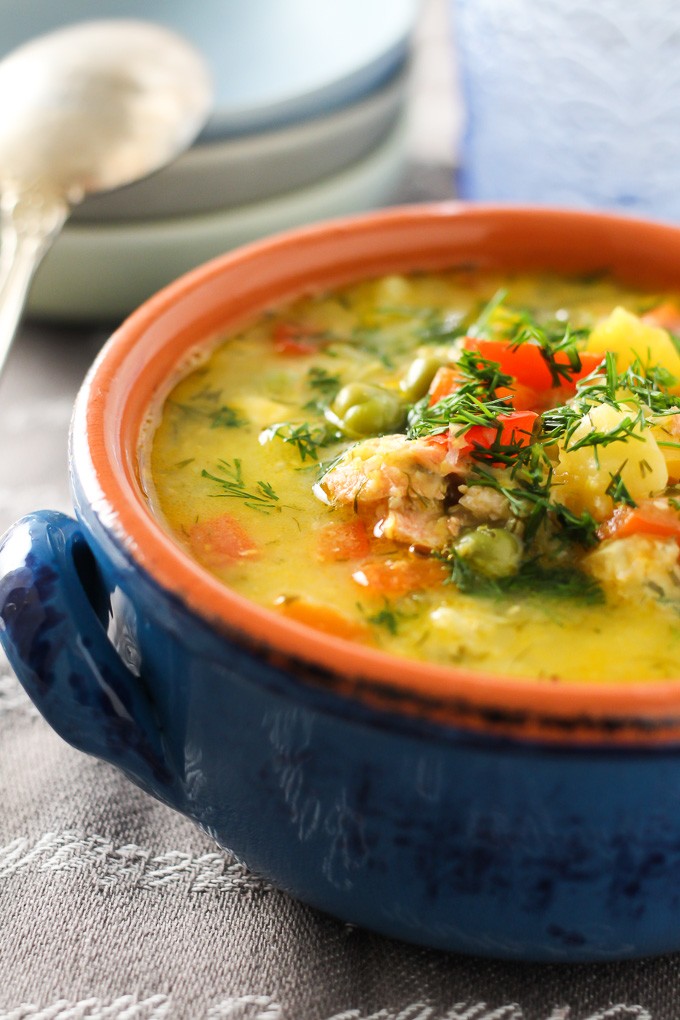 You can add different kinds of veggies to this soup, for example, carrots, celery, butternut squash or whatever you have on hand. You can also substitute onion with leeks or use a different kind of fish.
A little bit of lime juice and cilantro would make another tasty combination. In this case, use cilantro instead of parsley.
And if you love dill as much as I do, you can also make a Dill Salmon Corn Chowder by replacing parsley with dill.
…
By Maria Ushakova Leave a Comment
It's officially fall and I am super excited because fall is the best time of year to be a food blogger. I have already put together a long list of fall recipes I want to share with you. In fact, the list is so long that I am not sure if I will be able…