By Maria Ushakova Leave a Comment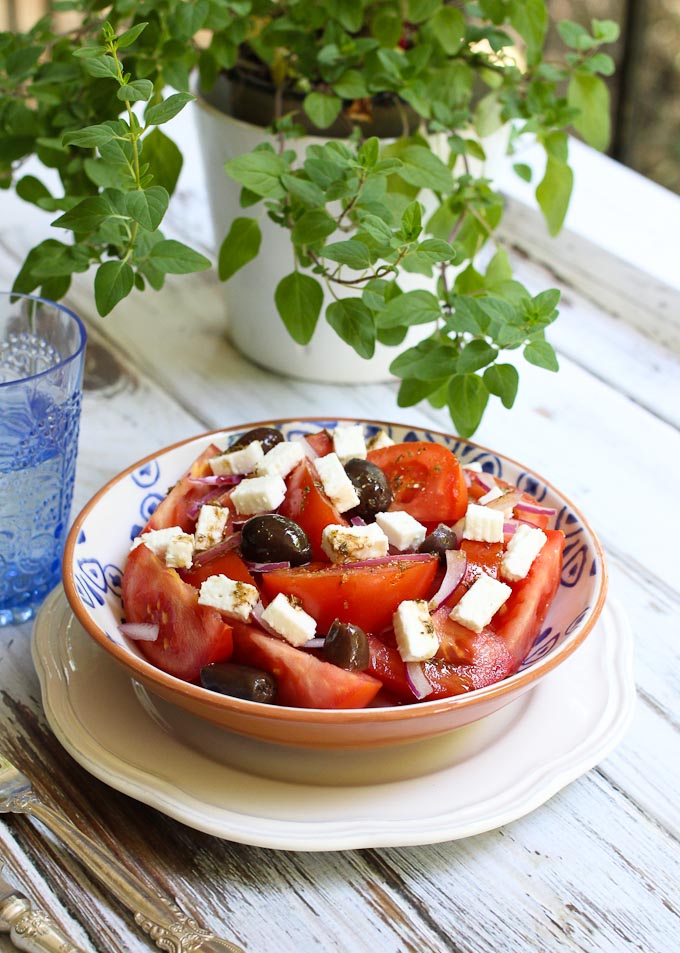 I first tried this salad at a small restaurant when I was living in Vienna, Austria.
I don't remember if the restaurant was Italian or Greek that's why I call this salad Mediterranean. It has olives, so it must be from there, right?
I also tried a similar salad here in Toronto at an Italian deli. So, maybe it's Italian after all?
Regardless of the origin, I love this salad so much, I could eat it everyday for lunch and dinner.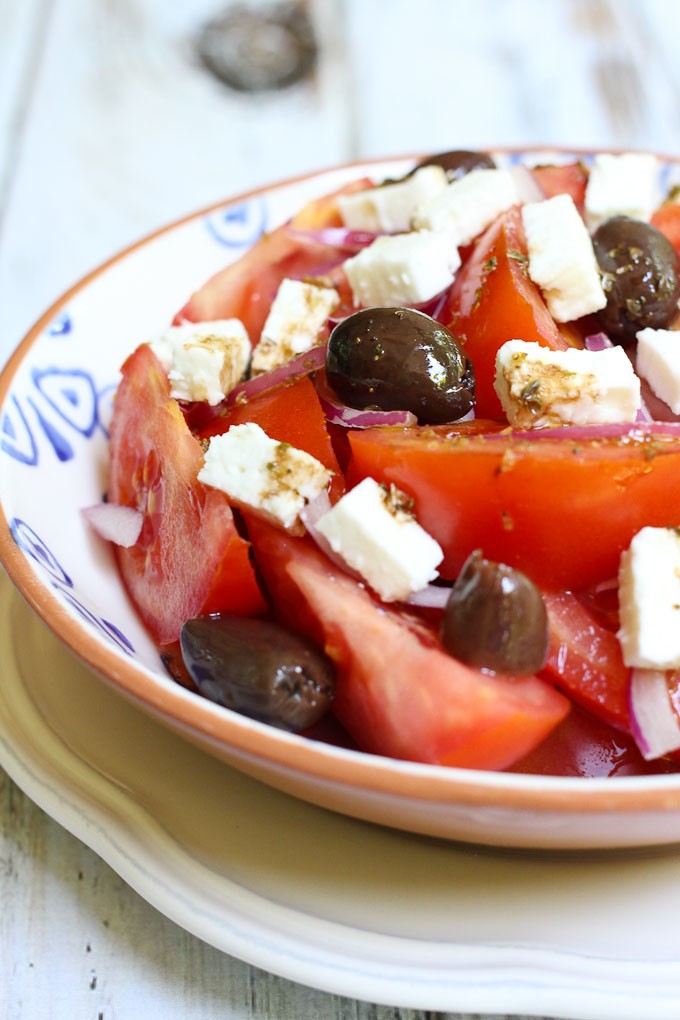 In case you are wondering, the small plant in the background is the oregano that is currently growing on my balcony.
…
By Maria Ushakova Leave a Comment
It happens to all of us. Some days you just don't have the time to go grocery shopping and you have no idea what to make for dinner. This is how this recipe came about. I had to make something to eat using the items I had in my fridge and the pantry. What could…