By Maria Ushakova Leave a Comment
I made these pancakes three times last week and all I want to do now is stop writing this post and go make them again.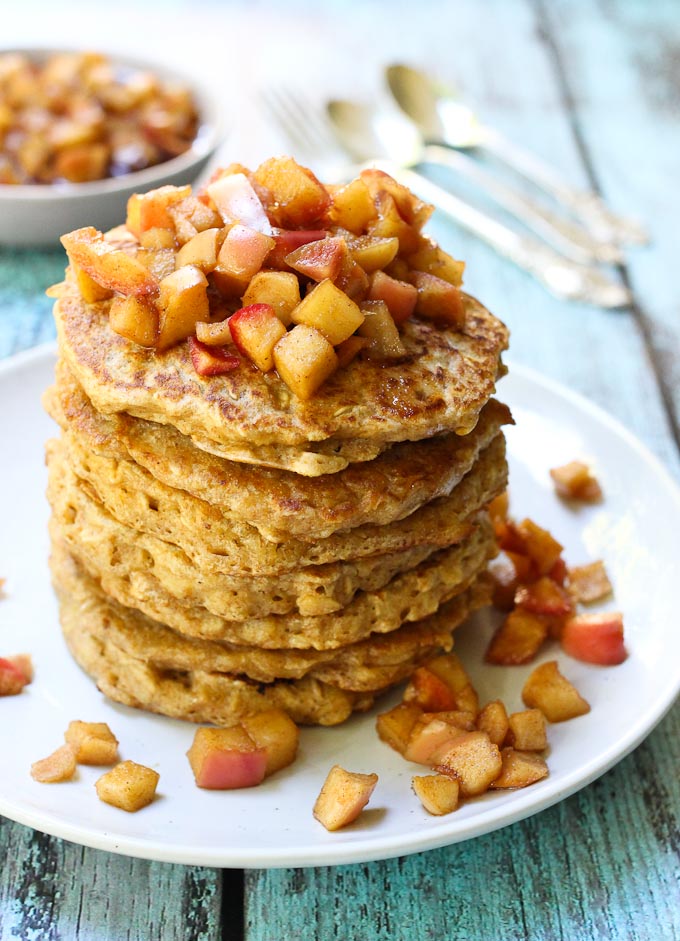 These oatmeal pancakes are thick and taste just like oatmeal because they are made with real 100% whole grain oats. The kind of oats that take over 10 minutes to cook.
For those who are new here, let me tell you that quick oats are NOT good for you because they are high glycemic which means they spike your blood sugar.
I always buy regular slow cooking rolled oats without any added sugar. In my grocery store, they can be found on a bottom shelf in the cereal aisle. Looks like they really want you to buy the junk that is full of sugar and artificial sweeteners because these products are displayed right here in your face. Slow cooking oats, on the other hand, are always somewhere at the bottom so that you almost have to get down on your knees to get them.
Baking or pancake recipes often call for quick oats because they easily cook through in the process of baking. And I get it, you don't really want to chew on dry oats when you are enjoying a slice of cake.
…
There are thousands of great low GI recipes available on the internet. The problem is that it's hard to find them. This is why I decided to put together this Low GI Fall Recipe roundup so that you have a list of low GI recipes you can refer to at any time. On this list,…