By Maria Ushakova Leave a Comment
I am so excited to share with your this German Red Cabbage recipe because it's perfect for this time of year. It's a delicious side dish for almost anything. You can serve it with meat, fish, fried or poached eggs or as a part of your veggies and grain bowl.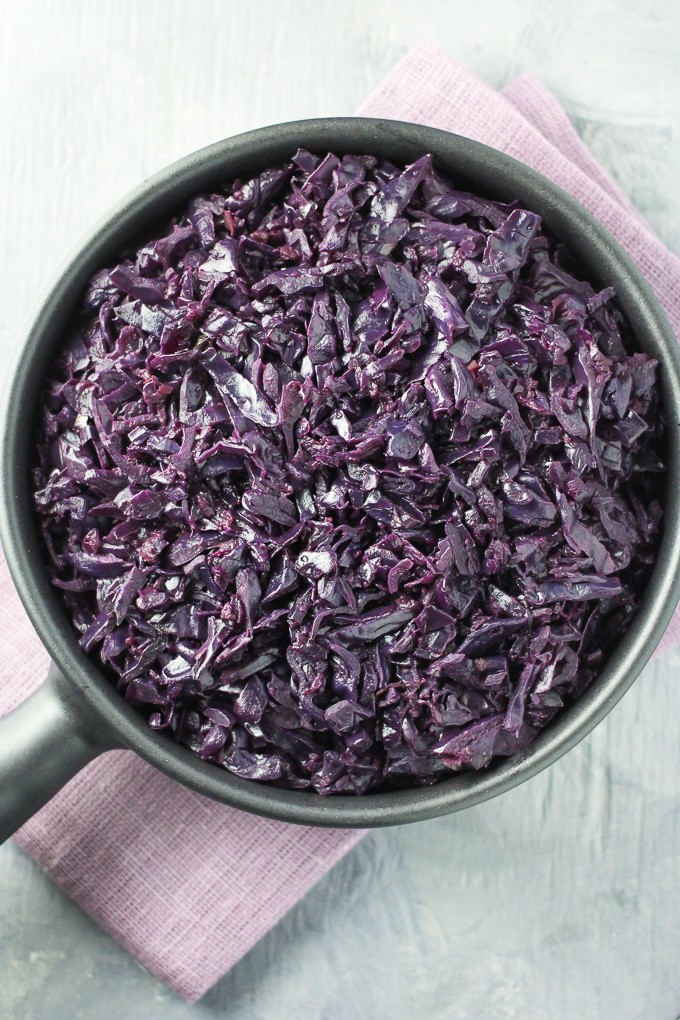 Braised red cabbage (also known as rotkohl or rote kraut) is very popular in Germany and other European countries. In Germany and Austria you can find it on the menu in almost any restaurant.
Unfortunately, here in North America red cabbage is very underappreciated which is a shame because it's inexpensive and quite easy to prepare. Braised red cabbage also keeps very well in the fridge. In fact, it tastes better the next day so you can make it ahead and enjoy for a few days for lunch or dinner.
…
In January, most of us decide to eat healthier and exercise more hoping to loose a few extra pounds along the way. But New Year's resolutions usually work only for a few weeks because they are not specific enough. Although very helpful, good intentions alone are not going to get you very far. If you…