By Maria Ushakova Leave a Comment
Putting healthy meals on the table can be a big challenge during hot and humid summer days. But it doesn't have to be that way. In this post, you will find a list of healthy no-cook recipes as well as some tips and tricks on how to organize your cooking process during a heatwave.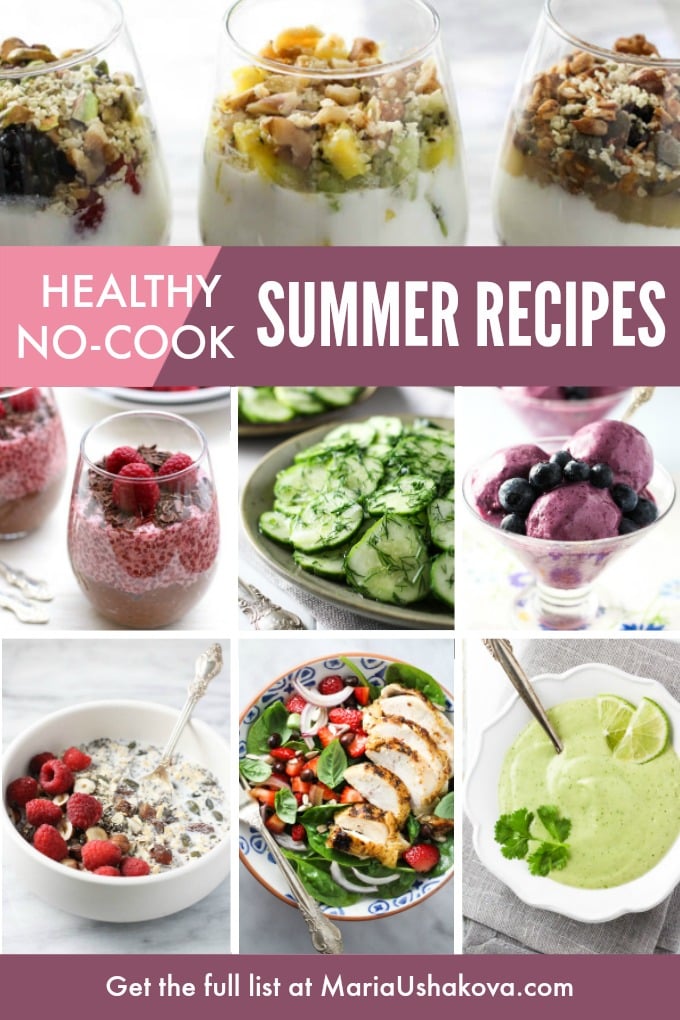 Summer is my favorite time of year. But cooking during hot summer days can be a real nightmare. Especially considering the high humidity that we often experience here in Toronto. And cooking while running an AC is just a huge waste of energy.
This is why I totally change my approach to cooking during the hot summer month and follow a completely different routine which I am sharing with you in this post.
…
This ultimate guide shows you how to cook butternut squash for soups, salads, side dishes, and appetizers using 6 easy methods as well as offers you instructions on how to easily cut, peel, and serve butternut squash. Butternut squash tastes great on its own and is also often used as an ingredient in soups, stews,…