By Maria Ushakova Leave a Comment
This cold avocado soup is creamy and delicious. It's a perfect soup to make and eat on a hot summer day because it's super refreshing and filling at the same time. And the best part is that you don't even need to turn on the oven. Just put all the ingredients into a food processor, pulse a few times and you are done!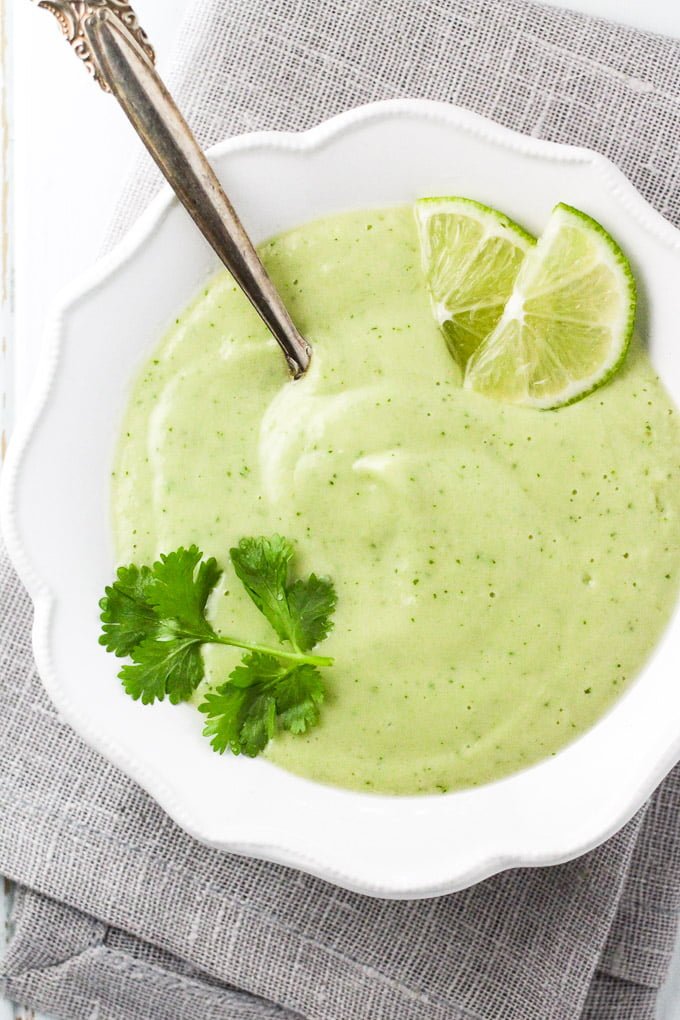 This chilled avocado soup is also very nutritious. The ingredients are not cooked so they retain most of their nutrients. For example, avocado provides some healthy fats and yogurt contains good bacteria. Cucumber, cilantro, and lime provide minerals and vitamins.
…
By Maria Ushakova Leave a Comment
This salad is perfect for hot summer days. Also great for a party. You can prepare the salad in advance and eat it the next day. In this case, don't mix the salad with the dressing and keep the dressing and the salad in the fridge.