By Maria Ushakova Leave a Comment
These sauteed beets are delicious and very easy to make. They are perfect as a side dish for meat, fish, and poultry, and you can also add them to grain and veggie bowls.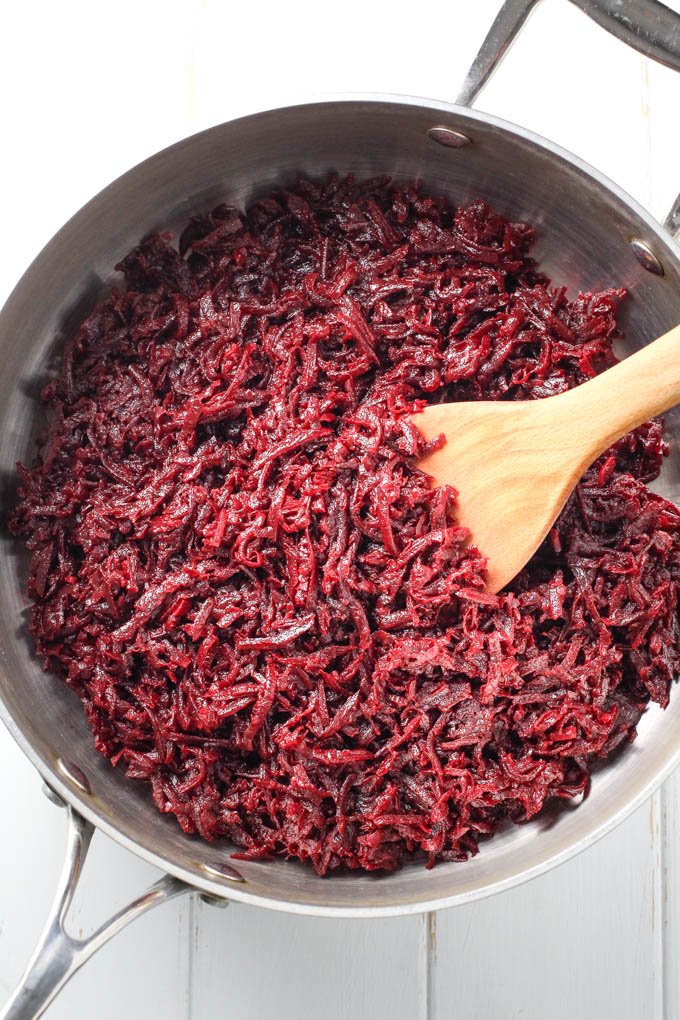 The most popular way of cooking beets is to cook them whole and then use them to make salads and side dishes.
Although I love cooking whole beets, I find that sauteing shredded beets is a great alternative and might be less intimidating. I think it's because beets are cooking on the stovetop in front of you, and you can track the whole process. Besides, it also takes less time, so you don't have to plan ahead.
…
By Maria Ushakova Leave a Comment
Even though I used canned black beans for this recipe (it's just so much faster!), you can also prepare it with dried beans. If you want to make this chili vegetarian, just use one more can of beans instead of turkey.