By Maria Ushakova Leave a Comment
Khorovats are Armenian grilled vegetables that are perfect for outdoor entertaining. They are very easy to make and you can serve them on a platter or as a grilled vegetable salad.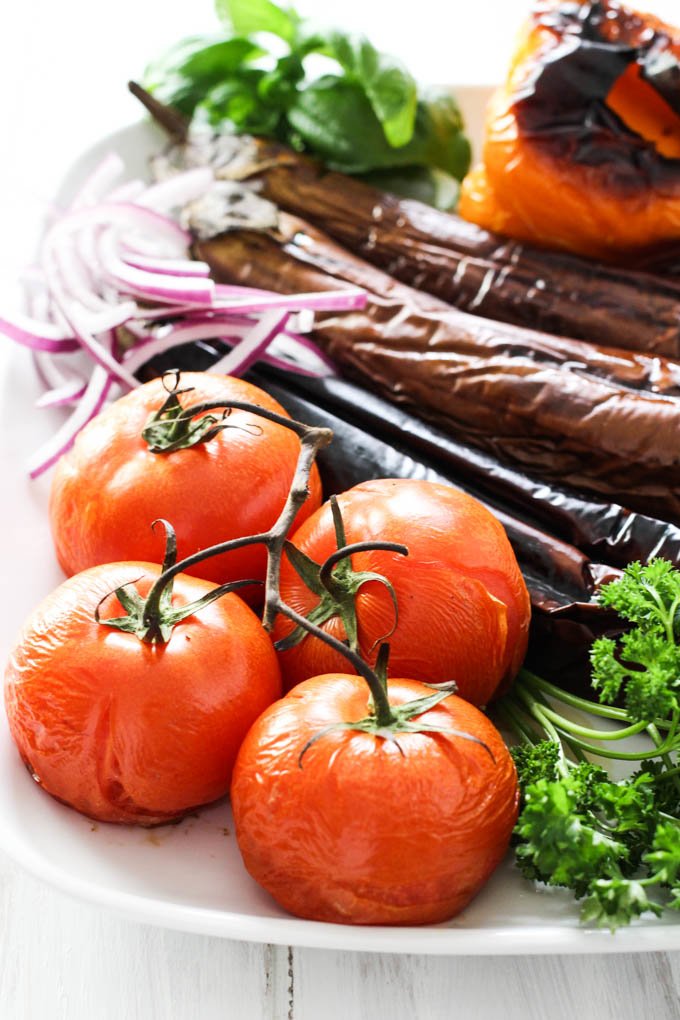 This article for Khorovats Armenian Grilled Vegetables was originally written for Curious Cusiniere.
WHAT ARE KHORAVATS VEGETABLES?
Grilling is the favorite past time in Armenia. Armenian families get together to celebrate birthdays and other occasions and enjoy a good meal of grilled meats and vegetables.
The word khorovats comes from the word khorovel which means 'to cook over an open fire'. So, technically anything that's cooked on the grill can be called khorovats.
…
By Maria Ushakova Leave a Comment
Holiday season should be all about re-connecting with your loved ones, enjoying the spirit of the holidays and looking forward to the New Year. Instead, many of us feel stressed out by family and social obligations, shorter days and colder weather. As a result, we often indulge in fatty foods and sugary desserts which inevitably…