By Maria Ushakova Leave a Comment
This healthy peach crisp is an ultimate summer dessert. It's very easy to make and can be served warm or cold, on its own or with an ice cream.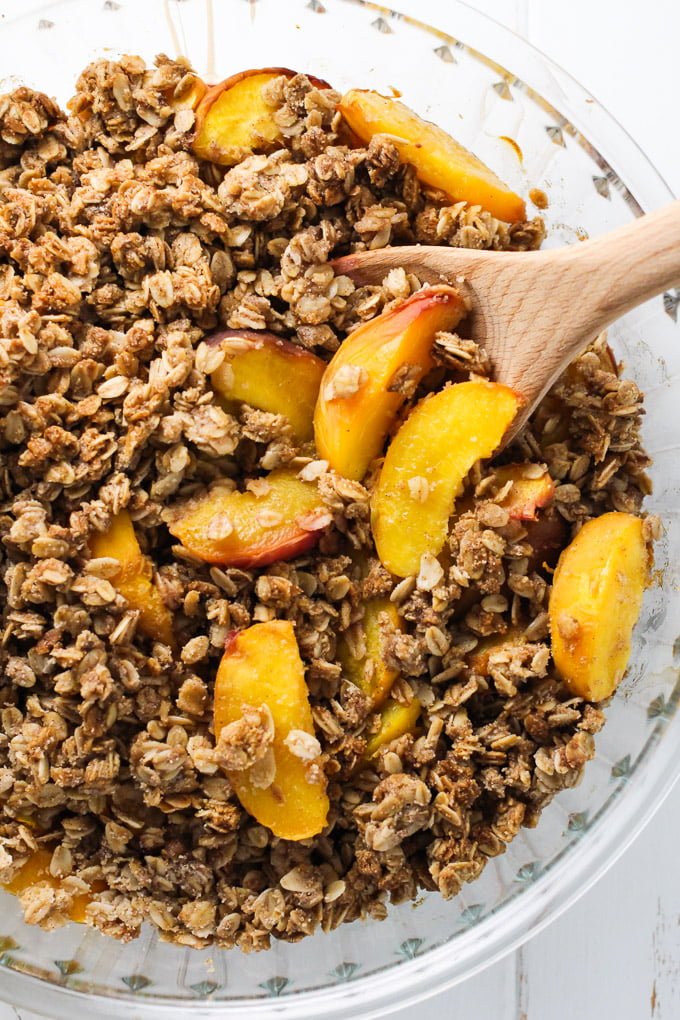 We are so lucky here in Ontario to have local peaches. And even though I've been refusing to turn on my oven this summer due to the never-ending heatwave, I made an exception this week to bake a batch of this healthy peach crisp.
…
By Maria Ushakova Leave a Comment
Even though I used canned black beans for this recipe (it's just so much faster!), you can also prepare it with dried beans. If you want to make this chili vegetarian, just use one more can of beans instead of turkey.