By Maria Ushakova Leave a Comment
These vegetarian stuffed tomatoes can be served as an appetizer, side-dish, or main-dish. The tomatoes are generously stuffed with mushrooms, feta, spinach, and garlic and then gently baked to perfection.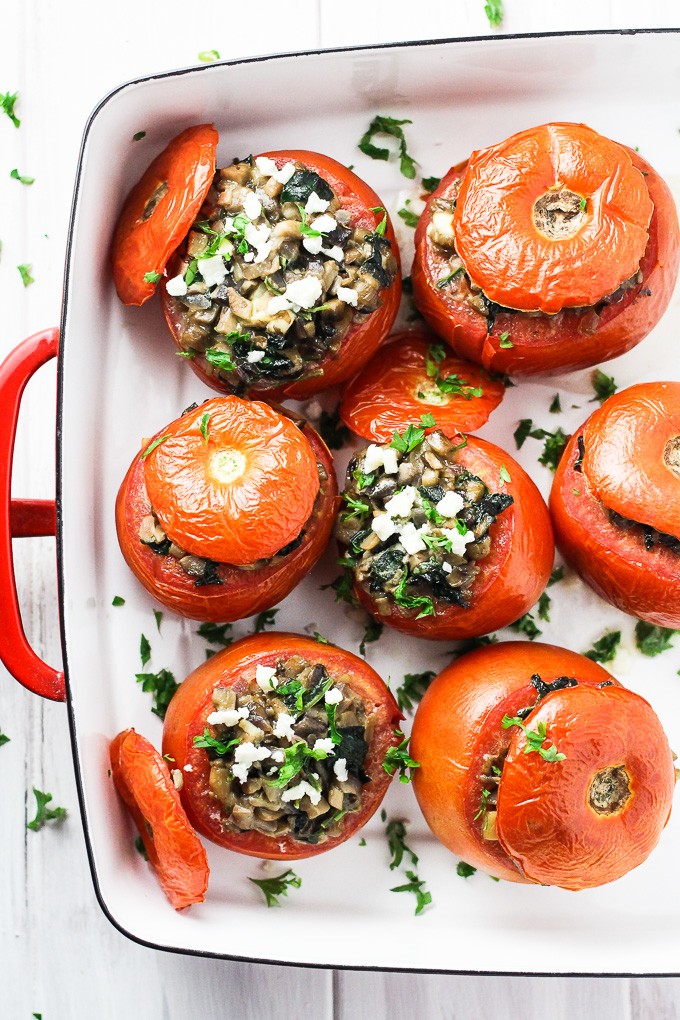 Usually, tomatoes play a side role in our meals. We mostly use them in salads, sauces, or soups to show-case other ingredients. This time of year when tomatoes are in abundance let's make them a star of the show!
…
By Maria Ushakova Leave a Comment
This Greek lentil soup is very filling and comforting. It's a hearty soup that you can cook on the weekend and then enjoy all week long. Even though this Greek lentil soup is meatless, I promise that you won't miss the meat because this soup is full of protein and fiber from lentils and vegetables….