By Maria Ushakova Leave a Comment
Beets are a very nutritious vegetable. They are a good source of vitamin C, iron, and magnesium, and a very good source of dietary fiber, folate, potassium, and manganese. Beets have a low glycemic load of 3. In addition, beets are delicious, very inexpensive, and easy to store.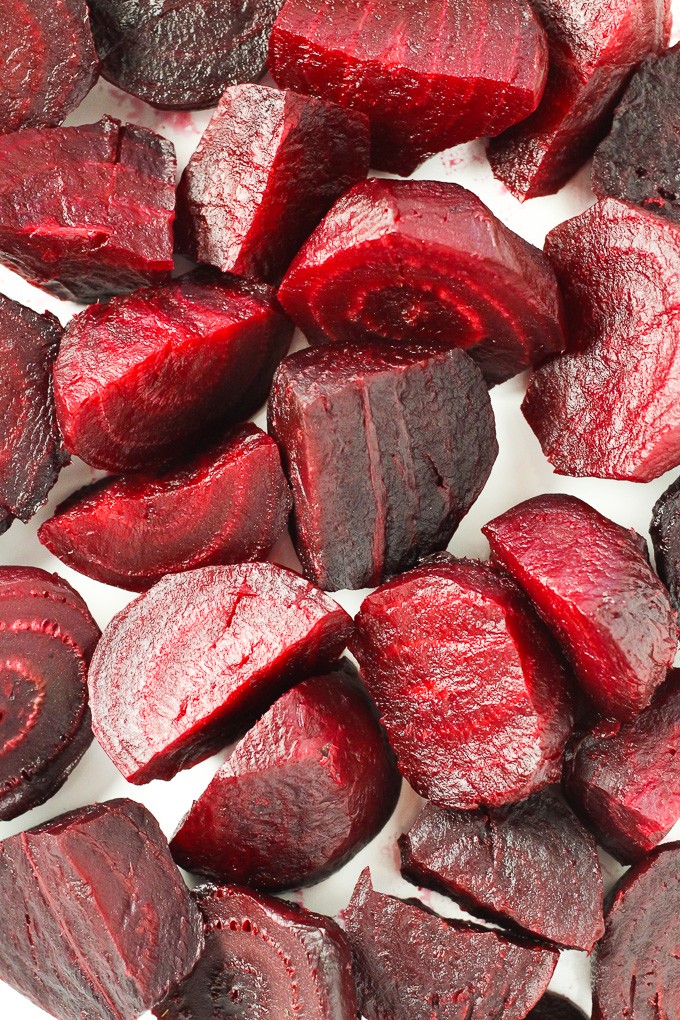 Red beets taste great in soups and raw salads. But the most convenient and versatile way of preparing beets is cooking them whole.
In this post, you will learn how to cook beets for salads, side dishes, and appetizers as well as find some tips and tricks on how to buy, store, peel, and serve them.
…
By Maria Ushakova Leave a Comment
There is a common misconception about healthy vs. not so healthy foods. Most people realize that "junk food" – burgers, fries, and donuts are not good for us. But did you know that a blueberry muffin with a glass of milk, or a peanut butter and jelly sandwich, or a grilled cheese sandwich are not…