These vegetarian stuffed tomatoes can be served as an appetizer, side-dish, or main-dish. The tomatoes are generously stuffed with mushrooms, feta, spinach, and garlic and then gently baked to perfection.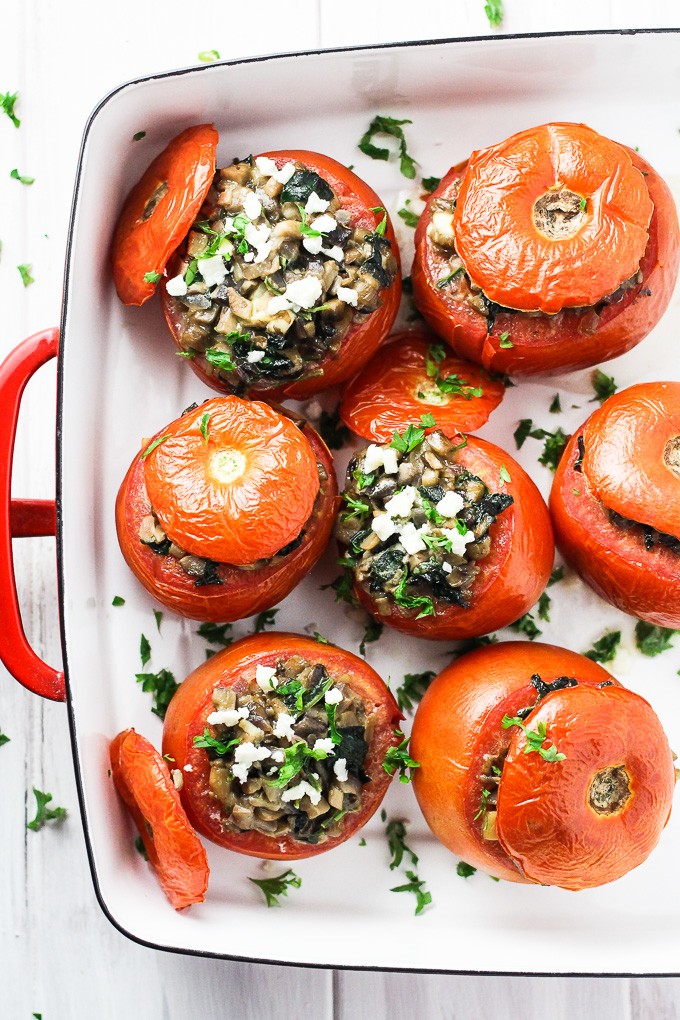 Usually, tomatoes play a side role in our meals. We mostly use them in salads, sauces, or soups to show-case other ingredients. This time of year when tomatoes are in abundance let's make them a star of the show!

These vegetarian stuffed tomatoes will make an impressive appetizer for your dinner party. They can also be eaten as a light but a quite filling meal.
I find that these baked stuffed tomatoes taste best just out of the oven. But they can also be reheated the next day to eat for lunch.
If the tomatoes you are using have round bottoms and wouldn't stand in a baking dish, you can also bake them in ramekins.
Also, make sure not to overbake them because tomatoes will collapse if they are too soft.
Enjoy!