Whether you are having a backyard BBQ party or serving a holiday dinner, this caprese appetizer tray is going to make your life much easier because it's so simple and quick to assemble. All you need are a few ingredients that are usually used for a caprese salad such as tomatoes, fresh mozzarella cheese, olives, fresh basil, and a good quality balsamic vinegar.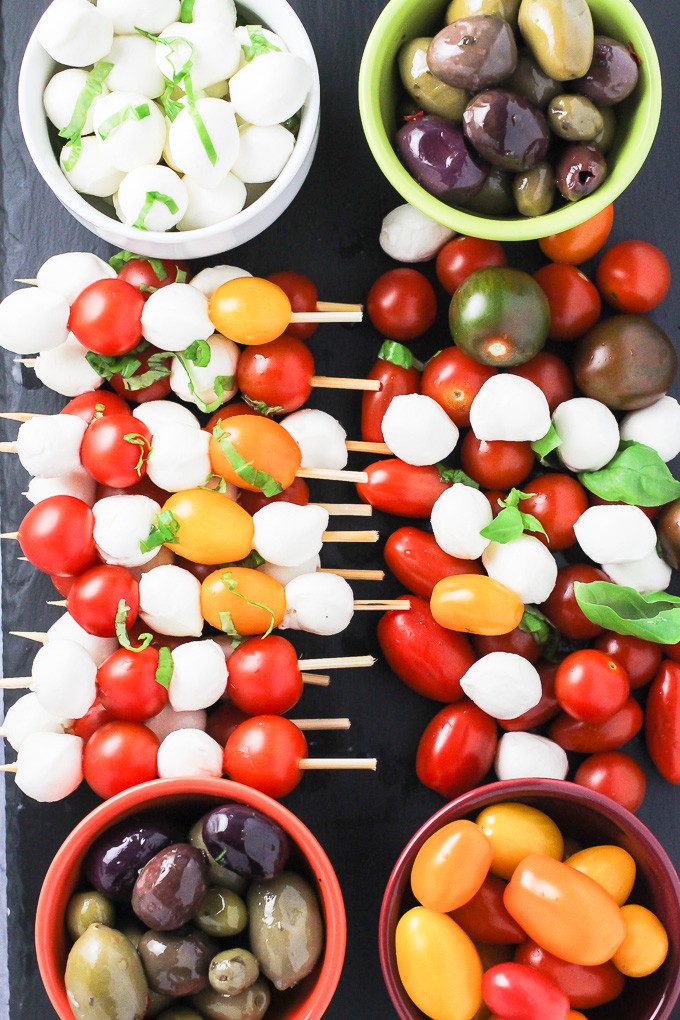 ---
Disclaimer: the cheese board I used for this appetizer tray was provided free of charge by SlatePlate.
---
To assemble the appetizer tray, you will need a large cheeseboard or a platter. I used a SlatePlate cheese board which is perfect because it's absolutely beautiful and very easy to clean.
First, assemble the caprese bites. Just thread the cheese balls and tomatoes on the skewers or tooth picks and sprinkle them with chopped basil leaves and balsamic vinegar (make sure that the balsamic vinegar is thick in consistency).


Once you are done assembling the caprese bites, arrange the rest of the ingredients on the cheese board. You can also add some healthy crackers and hummus to this appetizer tray.
A deconstructed caprese salad is also a great addition to a picnic basket. Just put the ingredients into separate containers and take them with you to enjoy in the park or garden.