Even though it's April, the weather has been pretty bad here in Toronto in the last couple of weeks. And when I say bad I mean snow and low temperatures with a wind chill. When it's so cold outside that you have to wear your winter jacket and boots, a bowl of warm soup feels like heaven.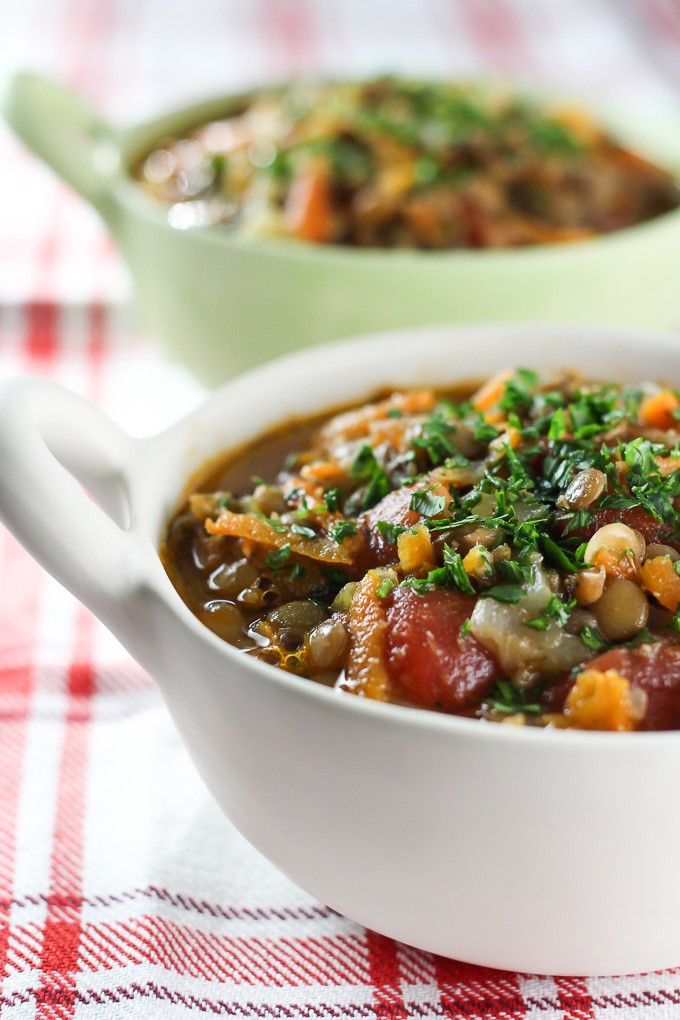 I am a big fan of hearty soups that are full of veggies and protein. I usually cook a big pot of soup on the weekend or at the beginning of the week and then enjoy it all week. It's so convenient to always have it in the fridge because soups like this Greek Lentil Soup Faki can be eaten as a meal.
This soup is meatless. But I promise you won't miss the meat because this soup is super filling and full of vegetable protein from lentils.

And as a bonus, this Greek Lentil Soup Faki is super budget-friendly. All you need are some green lentils which are on the list of my favorite inexpensive low glycemic foods, carrots, celery, onion, some spices and green herbs and you have a big pot of soup to keep you happy all week long.
Enjoy!