To continue the fall recipe madness here on the blog, I decided to share with you this Vanilla Apple Flan recipe.
I remembered this recipe when my husband and I were on a day trip to see a pretty small town about 2-hour drive East of Toronto.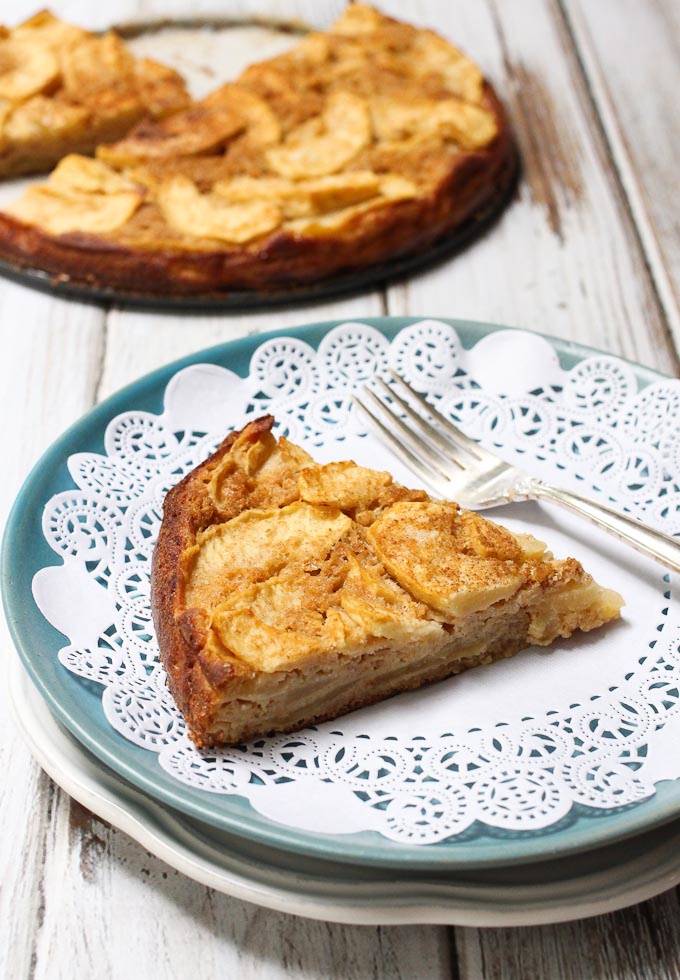 On our way there, we stopped at the Big Apple.
No, not that Big Apple.
The Big Apple in Colborne, Ontario.


The Big Apple is a fun tourist attraction for those who are traveling from Toronto to Ottawa or Quebec and back. It includes a restaurant, a store and a bakery where they bake apple pies right in front of you.

Very cool!
So, when we were there I remembered that my Grandma would bake a very simple Apple Flan and we all liked it so much. How could I forget about it?
I changed the recipe a little bit because I like to bake with whole spelt flour and make my recipes dairy free whenever possible. (And of course, my Grandma didn't bake with coconut sugar).
The result was fantastic!
I got a ton of compliments from my recipe tasting team which includes my husband, his friend and my lovely neighbour Carole.
My husband even requested that I make it again because he thought he got the smallest piece the first time around.
This flan is very easy to make. It's moist and soft and is a perfect apple dessert.
Enjoy!