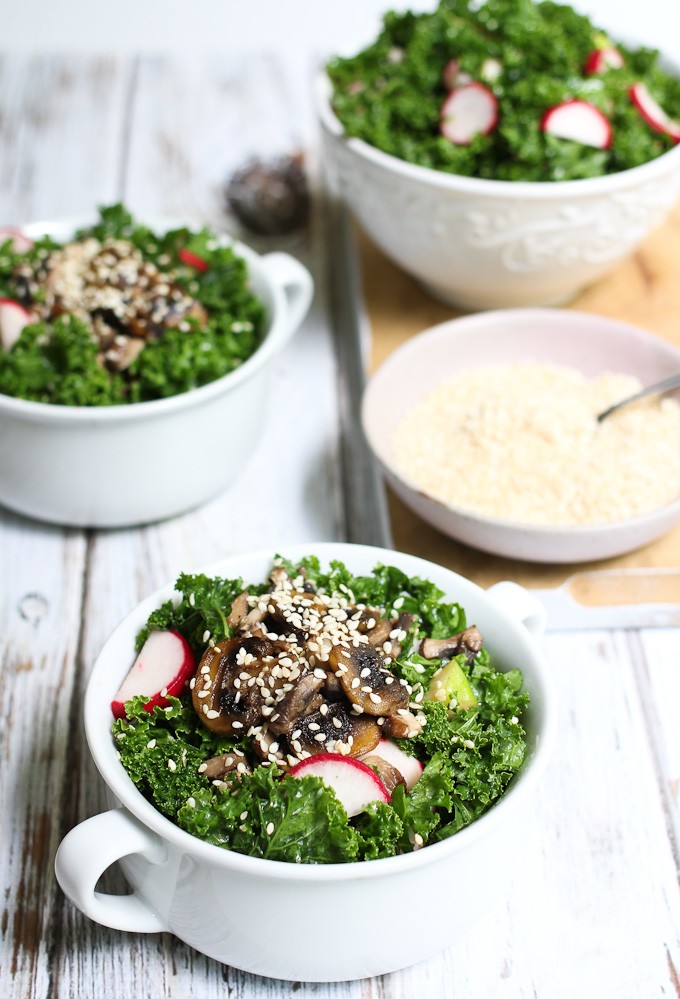 Kale.
What can I say? It's just perfect.
It's healthy, inexpensive, keeps well in the fridge, and is easy to prepare. And it's in season right now.
Did you know that in addition to all the wonderful nutrients kale is also an awesome source of calcium? Apparently, the calcium in kale is better absorbed by the body than the calcium in milk.
I am always looking for ways to incorporate kale into my diet. So I thought it would taste great with warm sauteed mushrooms. And why not pair it all with ginger dressing and toasted sesame seeds for some Asian flavor.
Seriously, guys, I probably couldn't have come up with a healthier combination.
Radishes and apples go so well with kale adding some texture and crunch to this Kale Salad with Mushrooms.
Enjoy!