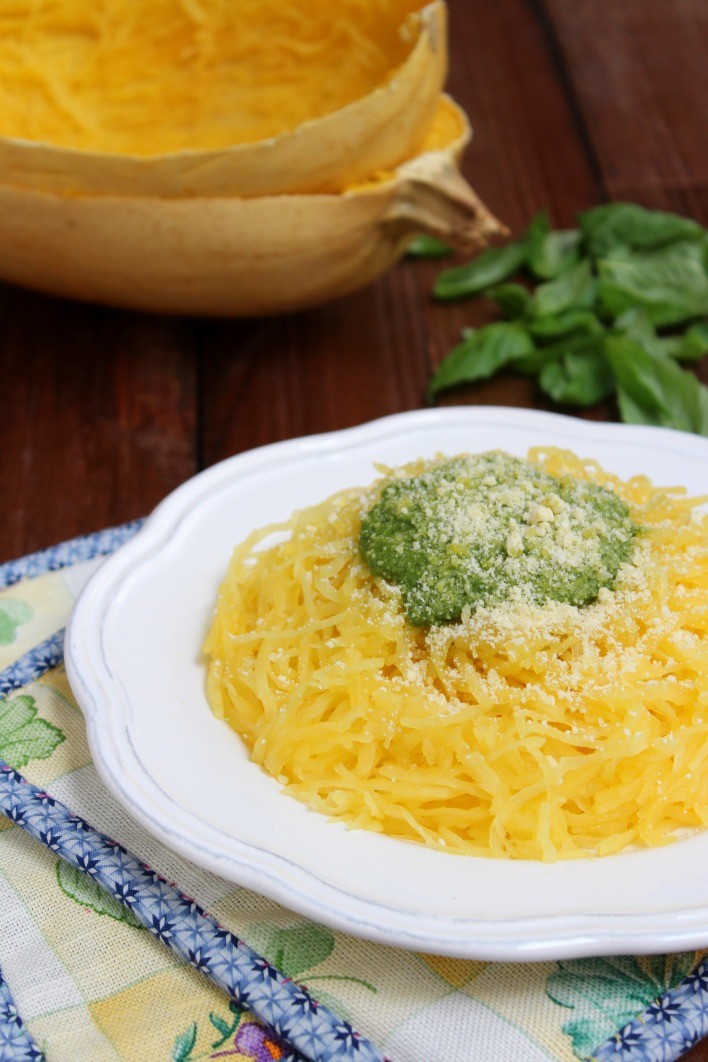 If you are not incorporating winter squashes into your menu this time of year – you are missing out. Winter squashes include acorn, butternut, buttercup, delicata, hubbard and spaghetti squash. All of them are very nutritious and fun to cook.
Today, I am sharing with you this Spaghetti Squash with Basil Pesto recipe.
As the name suggests, the flesh of a spaghetti squash pulls apart into spaghetti-like strands. Just cook it, cut it in half and scrape out the sides using a fork.
Spaghetti squash can be cooked whole and it is good news considering that it has a very tough skin and is extremely hard to cut.
Try replacing (at least part of) your pasta with spaghetti squash on pasta night and top it with pesto or your favorite pasta sauce.